Theatre Company Holds Workshop at TCA
06/11/2013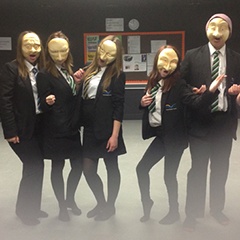 Students at Thomas Clarkson Academy took part in a drama workshop with a theatre company known for its work with masks.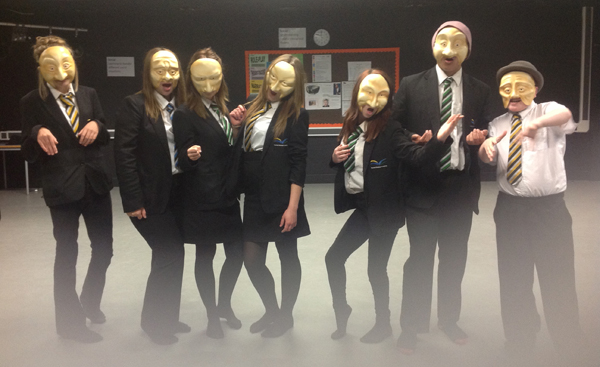 Trestle Theatre visited TCA on June 5th to work with the Year 10 GCSE drama group and students from the after school Twilight drama group.
Trestle is a mask and physical theatre company which is based in St Albans.
TCA's Head of Drama, Julie Wilcox, said: "The students worked with Trestle on theatre techniques and using their new half masks. Trestle have always done character masks but their new ones are half masks, so the person wearing them can speak as well.
"The students wore the masks and became different characters – we had the miser, the hero and the child.
"They loved it. They didn't just learn to act in the masks, they developed their vocal skills by trying different voices for different characters. The feedback was really good."