GCSE results across the Trust
24/08/2017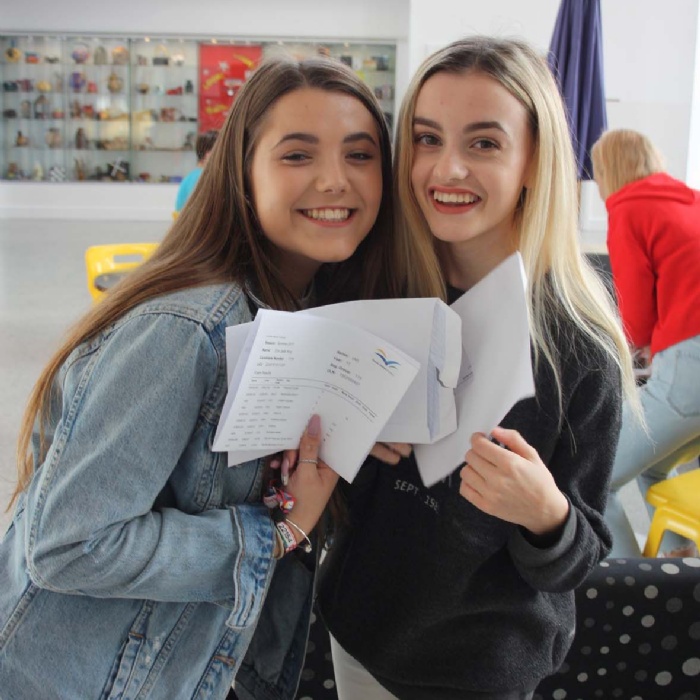 It has been a day of celebration across Brooke Weston Trust schools with Thomas Clarkson Academy posting their best GCSE results ever, Brooke Weston Academy students achieving an impressive set of results across the board while those at Corby Technical School are the very first cohort to sit exams. Results at Corby Business Academy and Kettering Science Academy have demonstrated that interventions put into place throughout the year are having a positive effect on results, particularly in individual subject areas.
This year's headline success is at Brooke Weston Academy where 93% of Year 11 students secured grades 9 to 4 in the newly reformed English qualifications and 88% secured the same in mathematics. Over a quarter of all grades were awarded A*/A, or the new equivalent 9 to 7 measure and results in science were a particular feature.
Thomas Clarkson Academy is celebrating a historic year as, just a week after posting their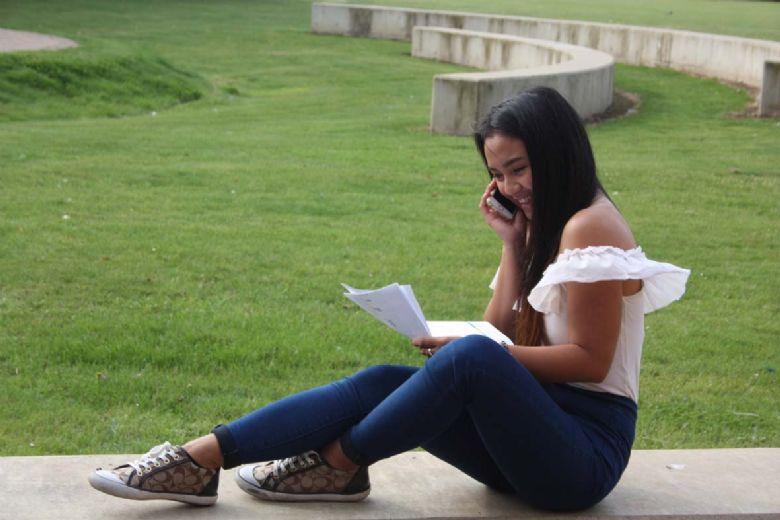 best ever A Levels they have repeated the feat at GCSE level. There has been a significant improvement in the percentage of students with strong passes in both English and maths and a record number achieving 5 or more A*/A grades in academic GCSE subjects.
The percentage of those gaining 5 or more A* to C grades improved by 10% in just a year while those gaining 'strong passes' has improved by 17% overall or 13% including English and maths. There were also particular strengths or significant improvements in subjects including computer science, French, German, history, maths, PE and science.
At Corby Technical School 83% of Year 11 students secured grades 9-4 in the newly reformed English qualifications and 72% secured the same in mathematics. Three students gained a level 9 in mathematics, which is an exceptional result for such a small cohort. This is a pivotal year as it is the first year group that has undergone these exams and so they have provided a benchmark for their younger peers in the core subjects.
At Kettering Science Academy students achieved strong pass rates in English and mathematics and there were good results overall with 10% achieving three or more A/A* grades and 56% achieving three or more A*-C grades. One subject that excelled this year was triple science, in which 26% achieved a grade A/A* and other stand-out subjects, where over 20% of students achieved a A/A* grade, included further mathematics, statistics and PE.
At Corby Business Academy 72% of students achieved a grade 9-4 in English whilst 60% achieving a grade 9-4 in maths. Science was strong, particularly chemistry, a subject in which 91% of students achieved an A*-C grade. Music followed closely with 86% of students achieving at that level. In languages, 10.3% of French students achieved an A*, an increase of 4% on last year. Those attaining A*-C in the subject have also increased by 15%, whilst in Spanish there was a 6.1% increase in those achieving an A* and a 10% increase in those achieving A*-C measure. Other subjects that showed exceptional results included child development, history, IT, media and photography.
Top performing students from across our Trust schools were Winston Ho, Amy Kirby, Parasdeep Bains, Luca Milford, George Tysoe and Levia Yee from Brooke Weston Academy. Ashleigh Ward, Alyx Haines, Holly Keely and Annabelle Holmes were celebrating at Thomas Clarkson Academy. Corby Technical School's heroes were Jess Christensen, Dmitrijs Gnennijs and Sean Tanangonan. Pranav Sudheesh, Justin Ike, Ishan Tailor, Lydia Shepard, Salum Salum, Arron Buckby, Emily Osbourne and Luke Hansen had top marks at Kettering Science Academy while Louie Anderson, Chantel McLaren, Sophie Sheen, Tegan Fleming, Niamh Graham, Eden Northover and Adam Cleary are the ones to watch at Corby Business Academy.
Dr Andrew Campbell, CEO of the Brooke Weston Trust, said: 'This has been a very encouraging year for results, not only at Brooke Weston where they have demonstrated excellence across the board, but at Thomas Clarkson Academy which has achieved the great distinction of best ever A Level and GCSE results in the space of a week. Corby Technical School's historic first results are encouraging, while Corby Business and Kettering Science Academies have achieved strong pass rates in a variety of subjects. Congratulations to all students from our Trust schools who are celebrating these results and thanks to our committed staff who go above and beyond to encourage, support and mentor our young people. This year's set of results is testament to your professionalism and the positive impact you have on our young people's lives.'