Thomas Clarkson students learn hairdressing and beauty skills
19/06/2013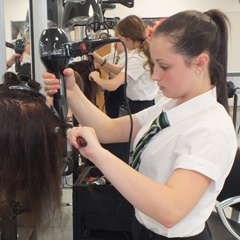 Students at Thomas Clarkson Academy are learning hairdressing and beauty skills during a six-week programme.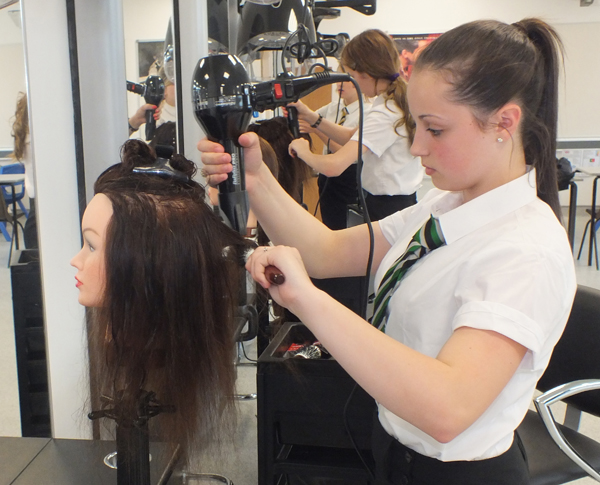 The TCA Hair and Beauty Academy is being run after school on Wednesdays for six weeks with Boome Hair and Beauty of Whittlesey.
TCA's Head of Information and Guidance, Hannah Shapey, said: "At the first session the students had a taste of beauty and hair. They washed and blow dried each other's hair and learnt about the course they are going to do.
"They were given samples of shampoo and played some team building games. They really enjoyed it."
During the second session of the programme last week, Year 8 and 9 students practiced blow drying hair straight on dummies.