Corby Technical School student's Javelin talent
07/09/2013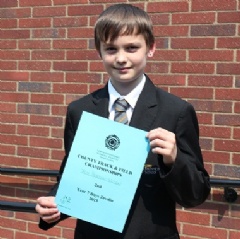 Jacob threw his way onto the podium at the County Track and Field Championships.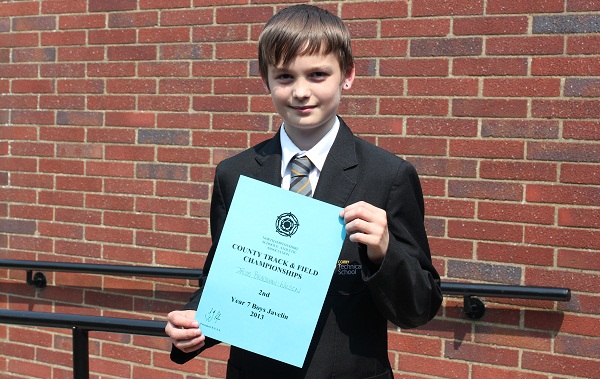 The student threw the javelin 26.66 metres to clinch second place and was less than 30 centimetres away from the winner.
The second place was made even more impressive as Jacob has never trained for the event and the only other time he has competed in the Javelin was at a recent district athletics event.
At the Northamptonshire Schools Athletic Association event held at the Rockingham Triangle on Monday, July 1st Jacob competed against students from across the county.
He said: "I was chosen to compete for the school by Miss Feely, who knew that I had a good throw. It was great to then go on and represent North Northamptonshire at the county championships.
"I did not think I would get in the top three but I was in second place throughout the competition."
Jacob is now considering training with a local athletics club to nurture his talent.