Thomas Clarkson students collect their GCSE results
22/08/2013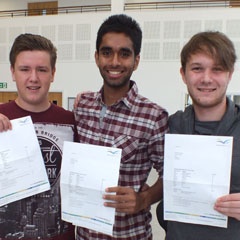 The number of students at Thomas Clarkson Academy achieving five GCSEs at the top grades of A*-C has risen to a record high of 60 per cent.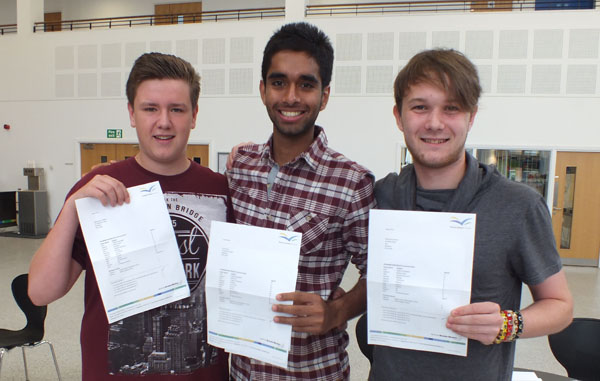 Progress at Key Stage 4 of students in Maths and Science has also shown improvement.
Principal Clare Claxton said: "We have had some great individual successes and the students really deserve it.
"The entire team of teaching staff at Thomas Clarkson are very proud of the students for achieving these results. As Principal, I recognise just how hard some of the staff have worked to secure the improvements."
Mrs Claxton said the improving results showed a change towards an increasingly aspirational student culture at Thomas Clarkson.
She said: "The students are beginning to understand and aspire to greater achievements.
"There is a keenness amongst existing staff for the forthcoming term. We also will be welcoming a number of new staff, many with a wealth of experience, and begin to build on the achievements of this year."
Individual student successes include Ricki Tura, who achieved 12 A*-B GCSEs, including 8 A* grades. Ricki, who was Head Boy of the King learning community last year, said: "I'm really pleased."
Another Thomas Clarkson Head Boy, Mackenzie Cobbin, achieved 12 A*-B grades, including 2 A*s.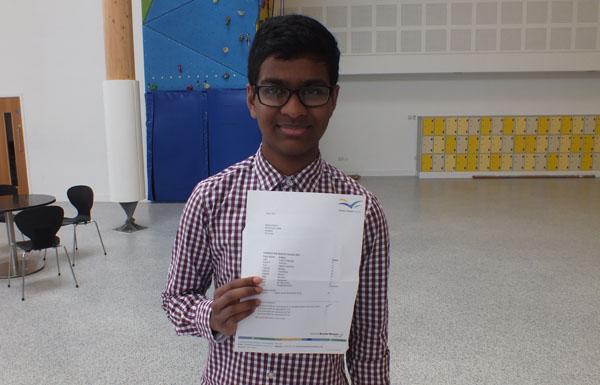 Akshay Kishor achieved 11 A*-C grade GCSEs and is returning to Thomas Clarkson to study Biology, Chemistry, Maths and Physics in Sixth Form after achieving A*s in the four subjects at GCSE. He said: "I'm looking forward to Sixth Form, it will be a new experience. It's been a good two years doing GCSEs. It was really hard work but I'm glad now."
Stacey Pitcher, who was Madiba learning community Head Girl last year, is also returning to TCA for Sixth Form after securing 11 GCSEs, including A*s in Chemistry and Maths. She said: "I'm not sure what to expect yet from Sixth Form, it will be a lot of hard work but it will be an experience. I was nervous about getting my GCSE results but I worked hard."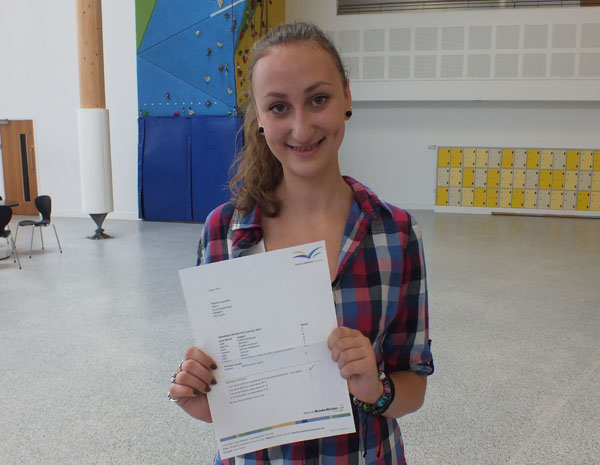 Rebecca Luzaityte is also returning for Sixth Form at TCA. Rebecca secured GCSEs including an A grade in English Language. She joined Thomas Clarkson when she came to England from Lithuania in October 2012. Rebecca said: "I was hoping for a B in English but getting an A feels so much better. It was hard work but I'm really glad. After Sixth Form I want to study Journalism."
To view a gallery of photographs from Thomas Clarkson Academy's GCSE results day click here.