Youth and Philanthropy Initiative returns to CBA
23/09/2013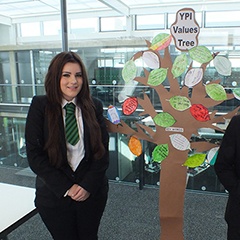 Students at Corby Business Academy have been thinking about social issues and values which matter to them as they start working in groups for the Youth and Philanthropy Initiative (YPI).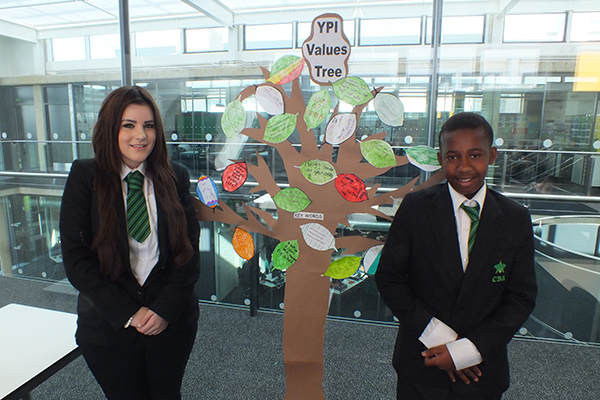 Director of YPI, Tim Pare, visited CBA recently to speak to all of year 9 to launch the initiative for this year.
Students will work in groups, with each group choosing a charity to represent.
They will give a presentation on why their charity should receive a cash fund at the CBA YPI final, which will take place before Christmas.
Last year YPI was run at CBA for the first time. Tinikka Searson, Cory McBride and Courtney Taylor chose to represent the Corby Food Bank as their entry and were named the winners of the competition.
Teacher Samantha Stacey said: "This year our final will take place just before Christmas and parents, charities and governors are invited to come along to watch the presentations.
"Students will be expected to go and visit their chosen charity to ask them questions and to find out what happens in real life.
"It's real life research, learning and opportunities."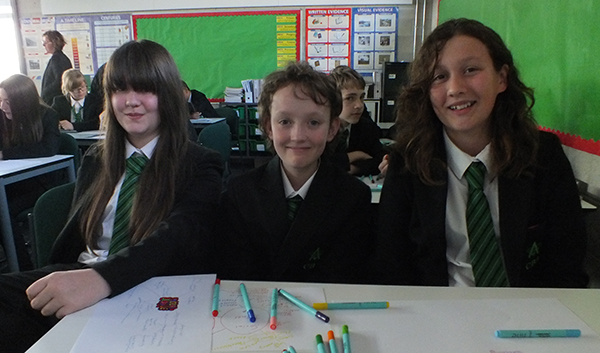 Year 9 student Emily Russell (pictured with her YPI group) said: "I think YPI seems like a good opportunity, it will mean we are using skills we don't normally use.
"I think it's important because it's about helping other people."
Student Tilly Shannon said: "My group want to look at mental illness as a social issue, and pick a related charity, because we all agree it's important."
One YPI class made their own values tree to display the social values they thought were important.