New roles for three CBA students
18/10/2013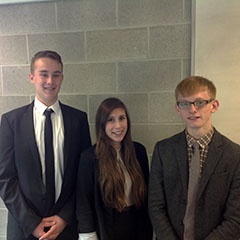 Corby Business Academy's new Head Boy, Head Girl and Deputy Head Boy for 2013-2014 have been chosen.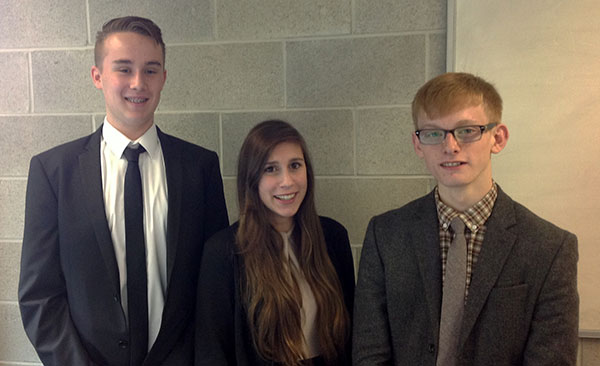 Josh Cresswell and Barbara Silva will be Head Boy and Head Girl, with Bradley Thompson as Deputy Head Boy.
Josh, Barbara and Bradley were selected by members of the CBA Senate and had their final interviews on Monday.
Josh and Barbara follow on from last year's CBA Head Girl and Head Boy, Ellie Mae Moore and David Graham. During their year their activities included leading a successful campaign for a bus stop outside of the CBA gates.
Josh, Barbara and Bradley will send the year representing their peers both in school and outside, supporting CBA events and leading the Senate.
Their duties also include leading tours around school and meeting visitors, giving assemblies and presentations, working with younger students and sitting on interview panels.
Head of Sixth Form, Kim Isaksen, said: "All of the applicants were excellent candidates and their presentations were of a high standard.
"Congratulations to Josh, Barbara and Bradley."