TCA students step up to the plate
31/01/2014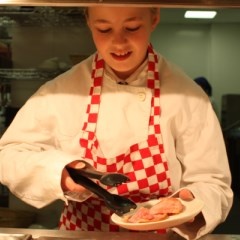 Budding student chefs have come out of the classroom and into a professional kitchen as part of a pioneering scheme at Thomas Clarkson Academy.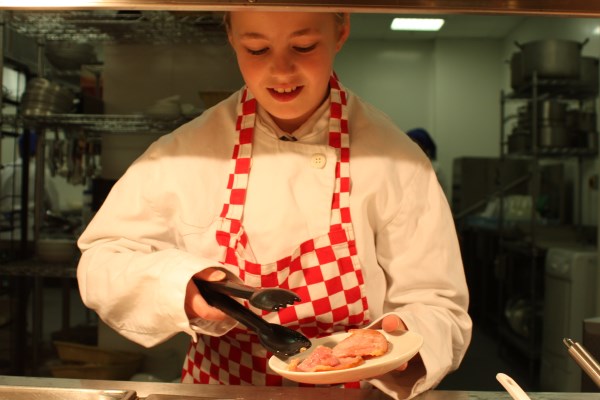 Catering and Hospitality GCSE students are gaining invaluable hands on experience by doing shifts in the academy's restaurant, helping to prepare food and serve meals.
The scheme was the brainchild of Food Technology teacher Ms Thorpe who is passionate about students taking the theory from the classroom into the working environment.
She said: "We have some really fantastic young cooks here, who want to go into a career within food and catering, and so I thought it would be a real insight into the working world if they had some experience within our own restaurant.
"The restaurant serves hundreds of meals a day during breakfast and lunch sessions and does a huge amount of food preparation each day.
"The students have been helping prepare the meals and it has taught them a huge amount about catering on a large scale. Within the classroom they will prepare a meal for the family, however this scheme gives them the opportunity to see and understand how much work goes into catering for large numbers.
"The students have really enjoyed it and I have seen a real difference in them in terms of how they approach food and their practical classroom work."
There is a rota system in place during lesson times, so that all students will have the opportunity to work in the restaurant.
Year 9 student Troy Brazil, who hopes to have his own restaurant one day, is keen to get into the professional kitchen at every opportunity.
He said: "I love getting involved in the work within the kitchen. I have been taught things by the staff and picked up new skills. I think it is a great idea as it has reinforced m y plans to have a career in food."
Head chef Maddie Austen said: "We welcome having the students within the kitchen and it is great experience for them to understand what is involved in professional catering."