Partnership Dance Show film online
05/09/2014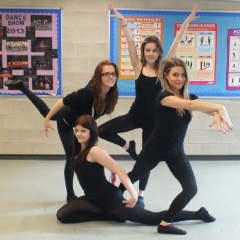 Dance lovers can witness a fantastic evening of performances from the comfort of their armchair.
Talented dancers from Corby Business Academy, Brooke Weston Academy and Kettering Science Academy took part in the 4th annual Partnership Dance Show last term.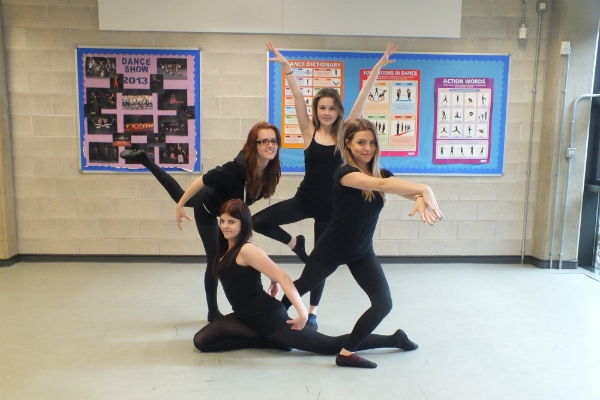 A film of the exciting show has now been produced and can be seen on Corby Business Academy's website.
CBA Dance Teacher Francia Dickinson said: "I thought the show was really good.
"The girls worked very hard. Everyone was incredibly professional and they all worked well together as a team.
"The evening featured a high standard of dance and there were some very challenging pieces."
The event featured a wide variety of dances, including ballet, jazz dances and routines choreographed by our Year 13 students.
To see the film of the show click here and play the Partnership Dance Show video
(Pictured are Corby Business Academy Year 12 students Sinead Flanagan, Rachel Andrews, Shannon Macleod and Madara Vimba who performed Swan Lake)