TCA students have 'once in a lifetime' trip to Tanzania
09/12/2019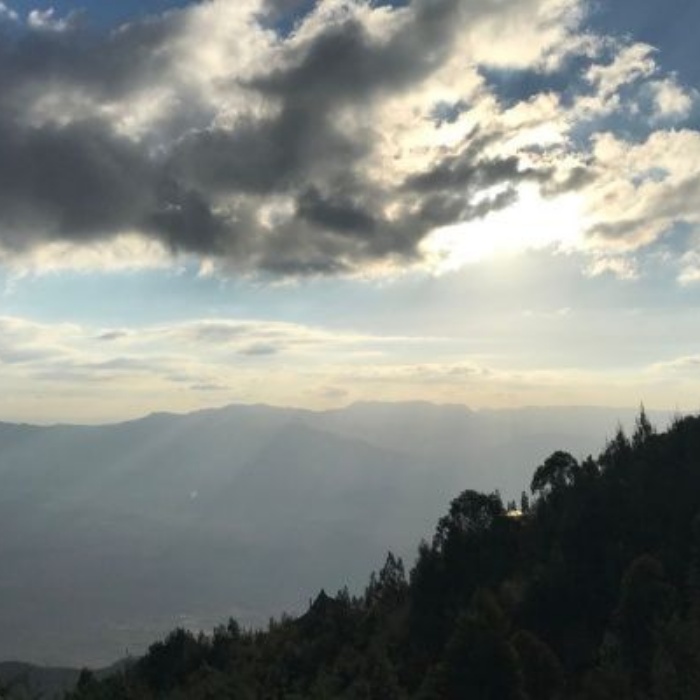 Two students from Thomas Clarkson Academy said they have had the trip of a lifetime after spending a month in Tanzania.
Ethan Bradshaw and Bethany Missin spent two weeks travelling across the country and two weeks volunteering as part of the Camps International programme.
The pair raised £4,000 each to go on the trip and teamed up with a group from Twickenham High School.
They travelled to Moshi, Tanga and the country's national parks for an experience which took them out of their comfort zone and gave them the opportunity to experience other cultures. The students said it also challenged some of their previous ideas about the country.
Their first project involved helping a woman to re-build her house after it collapsed during the rainy season, by mixing mud and water and applying it to the walls.
The next week was spent touring the mountains and forest.
'The scenery from the top of the mountains was amazing,' said Ethan, who is in Year 11. 'It was great seeing the waterfalls and being in the forest.'
The third week was spent bricklaying at a school before they went on safari, where they got to see lions, giraffes and elephants in their natural habitats.
Bethany, in Year 12, said: 'Tanzania was different to how I thought it would be. On television, you get the idea that everyone is poor and they have nothing.
'The things that were different were the houses and the food – they don't eat as much meat as we do, the portions are smaller and they eat a lot of rice and potatoes.
'It was great seeing the children when we were helping with the lady's house – they would go out of
their way to come and talk to us. Everyone made us feel very welcome.
'It has made me appreciate more what we have here. I did miss having a proper bed and my family.
'I'd like to go to Borneo next – I'm interested in working on orang-utan conservation projects.'
Ethan said he signed up to the trip because he was keen to go on safari, visit the rainforests and see the country's wildlife.
He said: 'I just wanted to have a different experience. It has shown me other people's cultures and how they do things differently. I'd like to go to Alaska next as that would be completely different.'
Ethan raised the money for his trip by carrying out odd-jobs for people, including car washing and gardening, something that he has carried on with.