Introducing KSA's new Vice Principal
17/09/2019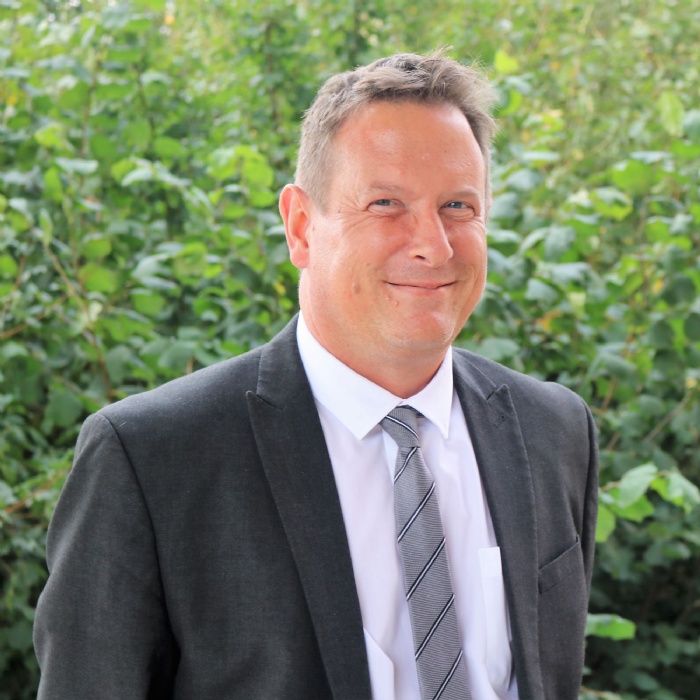 Kettering Science Academy's new Vice Principal Darren Gadsby says 'the secret to behaviour management is multi-faceted, but students need to feel that they genuinely belong in a school.'
He is highly experienced, having specialised in behaviour management and pastoral care in a career spanning the UK and Australia. He has held roles including assistant head and attendance consultant and it is his passion for pastoral work that drives him.
He said: 'I find the psychology of behaviour very interesting. It is helping an organisation, and its people, find ways to engage and encourage those that are more challenging and less motivated. We owe it to them, otherwise they fall off the edge and achieve very little. It is more nuanced than just making students behave. It is about systems, processes, culture, ethos and working relationships.'
He has taught in diverse settings, including inner-city schools with a wide range of ethnicities and has become a Specialist Leader in Education, enabling him to deliver training and support to other schools.
'I bring 20 years of experience working in pastoral roles in challenging schools. Behaviour management and the psychology around it seems to be a bolt-on category in teacher training, but you can't have good teaching and learning without good behaviour management. I'd love to train and support new and young teachers to reflect upon how things work best.
'You have to be hard and compassionate at the same time. It is about being kind, understanding and supportive but also being able to say there's a line that people can't cross. It is wanting students to engage with you but not take advantage.'
He is combining his VP role with teaching history to three classes: 'You have to walk the walk if you are talking the talk and it's a time when I can be in a room and focus on something completely different from the traditional SLT role.'
He will be working closely with Principal Tony Segalini and fellow VPs Kirsty Farrar and Pete Davis: 'It is a very tight knit team who are all pulling in the same direction. A team works when there is a range of skills and abilities all being deployed to the common good.
'I've always been motivated by challenge and this school has a clear ambition to get to a Good Ofsted grading as soon as possible. I have a huge amount of respect for Tony. He is someone I wanted to work with and the Trust is someone I wanted to work for, so it wasn't a hard decision to move here.
'There are lots of things here that work well. The key is having good, motivated teachers who are prepared to be open and reflect on what does and doesn't work in their practice, particularly around behaviour. You have to give students opportunities to improve, feel like they matter and belong. It is creating a culture and ethos which is open, supportive and safe. It is where we will be patient, kind and tolerant to an extent and the adults in the school will model what we expect from students. It is treating them with respect and kindness, even when they are being provocative or difficult.
If you create that ethos, rather than a confrontational culture, you have a really good chance of creating something where the vast majority of students will come on board because that is the norm. It is hugely gratifying to help those who eventually get it. You see them a few years later and they say "what you and others did for me was hugely important, because otherwise I would have been on the slippery slope to nowhere." That is what makes it all worthwhile.'