Vikings visit Oakley Vale Primary School
18/09/2019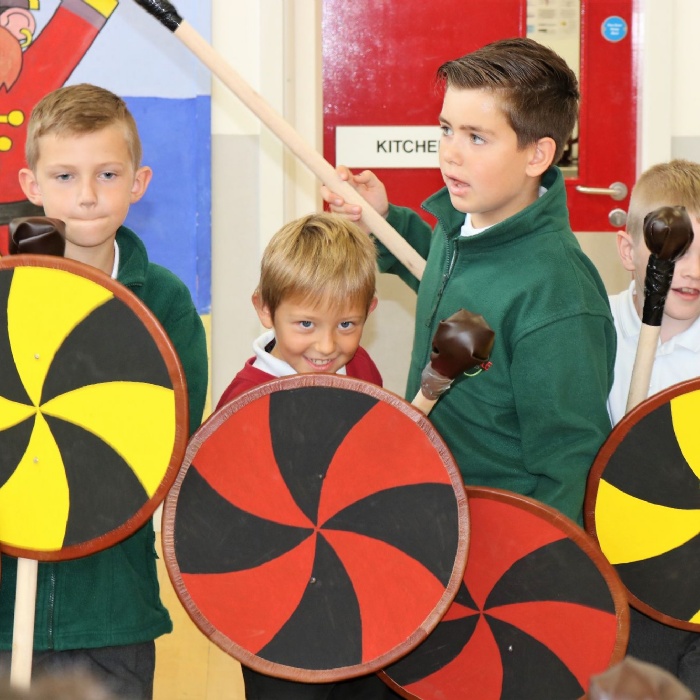 Year 4 students learned all about Viking weaponry and warfare during a recent workshop at Oakley Vale Primary School where they tried various battle formations.
The students saw a selection of replica Viking helmets, heard about the shields warriors used and tried out some defensive moves. In the classroom they excavated soil to find buried artefacts, played Viking games and learned about Viking society.
Teacher Steph Cross said: 'The students were really engaged in the sessions which were run by Historic Workshops and lasted all day. They loved getting hands-on with the shields and artefacts and learned lots of facts, including that the horned helmets that are traditionally associated with Vikings probably never existed.'
To see a gallery of photographs click here.