CCF Captain attends world premiere of Downton Abbey
18/09/2019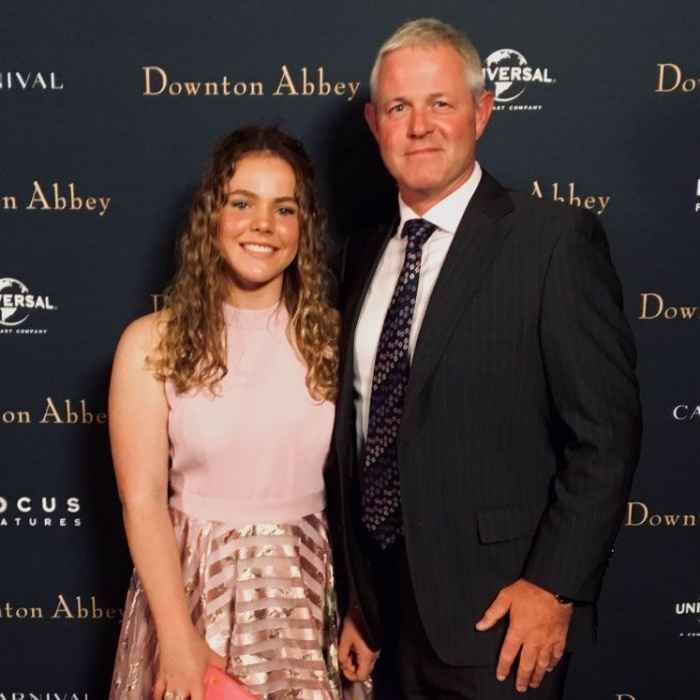 The Trust's Director of Estates, Matt Isherwood got the opportunity to see a very different estate and mix with the stars when he was invited to the world premiere of Downton Abbey in Leicester Square.
Mr Isherwood, who is Captain of Brooke Weston Trust's Combined Cadet Force contingent, was invited to the star studded occasion to represent the Brigade area.
He said: 'It was a real honour. The producer of Downton Abbey is a benefactor to the Reserve Forces Cadets Association and, as this was one of his first films, he offered some tickets to them. Each Brigade in the area were asked to nominate somebody to attend.
'Of all of the Brigades across the country only four were selected. Dame Maggie Smith, Hugh Bonneville and all the stars were there along with Downton's creator, Julian Fellowes, who welcomed the audience and introduced the film. It certainly was an experience! The crowds were eight-deep behind a barrier and there was a wall of cameras clicking away so it was a real celebrity occasion.'
Mr Isherwood was accompanied by his daughter, Imogen, who was delighted to have had a quick red-carpet chat and photo with Curtis from Love Island!