Beanfield Primary encourage students to 'Get Involved'
18/09/2019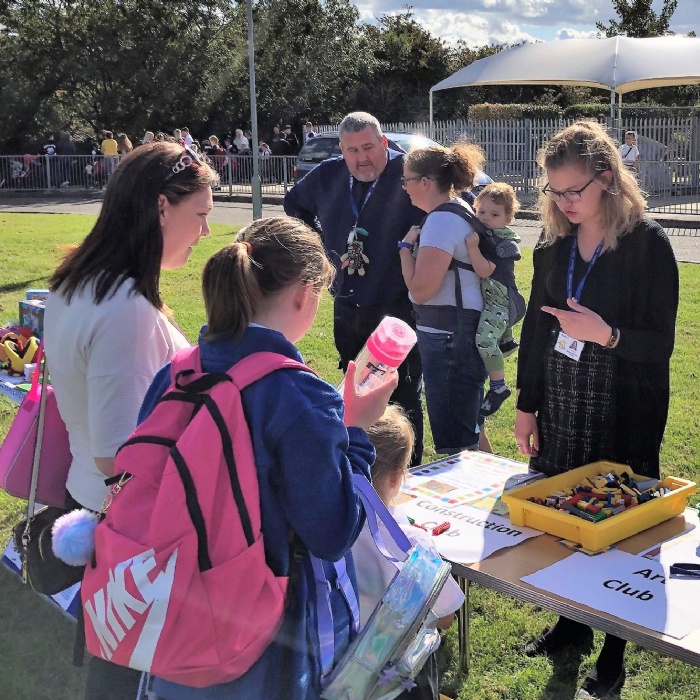 To start off the new term and make students and parents aware of how much there is to do, both at school and around the town, Beanfield Primary held a 'Get Involved' event.
This was to showcase the wide range of before and after school clubs as well as services offered by individuals and agencies in the local area.
Education Welfare Assistant Callum Reilly said: 'The whole event was to showcase all of our clubs so that children could find out more and sign up. We have a huge range of activities for all age groups and interests, such as netball, rounders, art, Glee, mini-Glee, recorder group, arts award group, construction club, Spanish, homework club, reading and Mathletics.
'It was also about getting different organisations involved, so we had information available from the school nurse, table tennis and martial arts clubs, a dance group, the theatre, library, Corby Mind and Corby Borough Council. This is the third year we have run 'Get Involved' as it raises awareness, is a nice way to kick start the year off and inspire students to take part.'
To see more pictures click here.