New Board Director joins Brooke Weston Trust
30/10/2019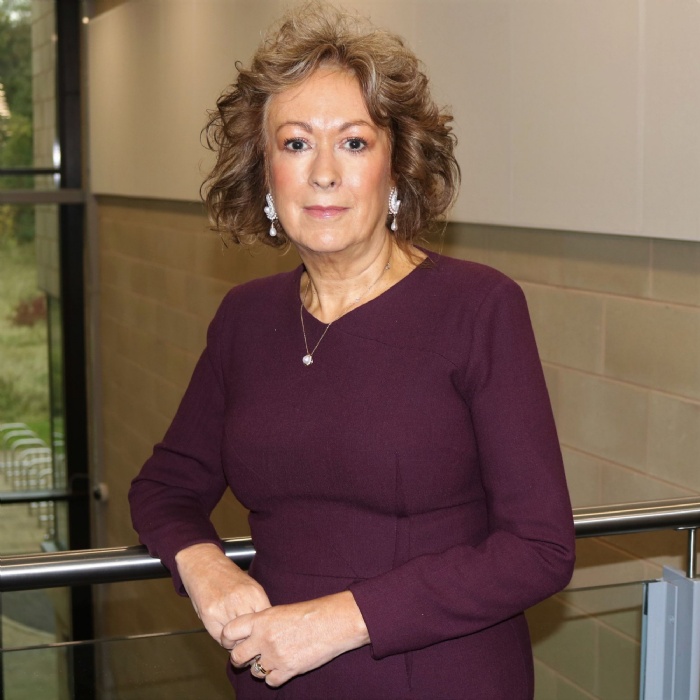 We are delighted to welcome Wendy Brooks, who has just joined the Board of the Brooke Weston Trust. She is an experienced Director with a varied background in business, marketing and design management.
In her early career, she was a lecturer in marketing and then founded the Department of Design Management at De Montfort University, creating the first graduate and post-graduate programmes in the UK to be hosted within a faculty of Art & Design. She has worked with national and global companies, as a Vice President of Forum Europe (a Boston based consulting firm) and as a Director of the Hemsley Fraser Group, focusing on leadership development and customer focused culture change.
Wendy said: 'I have been involved in learning throughout my career. Early in my career, the principle of the Department of Design Management was that organisations manifest themselves through 2D and 3D design so, if managed as an integrated strategy, it becomes a source of differentiation. Today, the concept has grown into an accepted discipline, but it was ground-breaking at the time and was awarded a grant from the Department for Trade and Industry.
'Founding the Department of Design Management was rewarding and by the time I left, it was the largest of its kind in Europe. I then joined the European arm of a consulting business, Forum, which specialised in leadership development and organisation wide change programmes, designed to deliver a differentiated customer experience.
'My role was leading teams, which worked from the Board to the frontline staff. When designing and delivering culture change, there is a direct correlation between leadership behaviours and frontline performance so, it is all about aligning behaviours, which create value. If everyone is lined up with all their talents and energy pointing in the same direction, it creates a competitive advantage, which is harder for others to replicate. I was the Director of Global Solutions for the Hemsley Fraser Group through a period of massive change and creativity, as technology transformed learning to deliver maximum engagement across global organisations'.
Wendy is passionate about education: 'Equipping people to learn is the best gift you can give them – not necessarily what they learn, but having the capacity and curiosity to learn, from the earliest years throughout their lives and careers. I have lived and breathed learning all my life and still want to acquire knowledge and new ways of thinking.
'I have worked a lot with young people, helping with CVs and interviews and getting them to think about how their values fit in with a potential employer. Vision and strategy is something I am deeply interested in and there is a tremendous synergy between business, strategy and how people learn to fulfil all their potential.
'The Brooke Weston Trust is, on the one hand, mature and experienced, but is also doing work that I believe in; taking underperforming schools in difficult environments and turning them around. I have met a number of Board Members and each was so different - but there were core values that went through every conversation. If you are joining an organisation, the closer your values and theirs, the more you can contribute.
'There has been an evolution for Multi-Academy Trusts as a concept, without there necessarily being a blueprint for success. The Brooke Weston Trust has learned along the way, is continuing to develop and is also instilling and sharing best practice. So I am delighted to be joining the Board of Directors for the Trust and look forward to contributing towards its continued success.'