Leadership Academy delegates hear PITHY ideas!
14/11/2019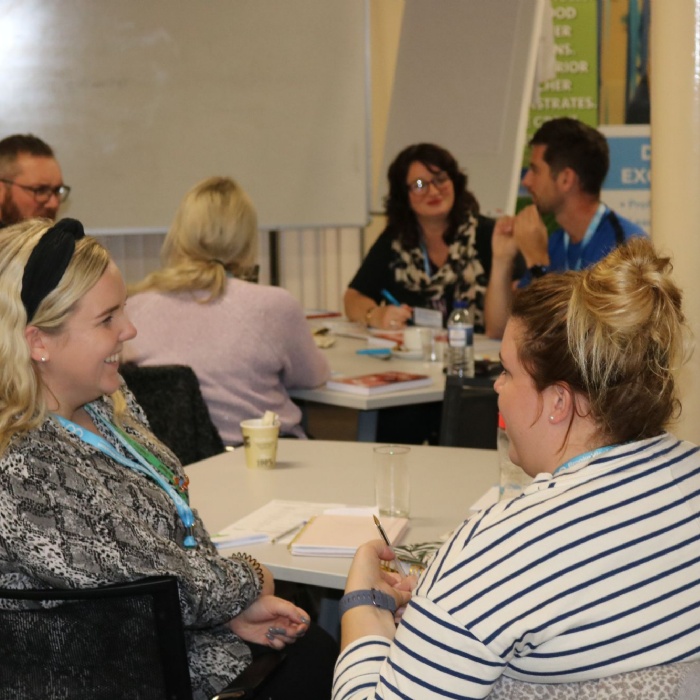 Our Leadership Academy delegates had an inspiring talk on 'Leading for Impact' by educationalist and author Andy Buck.
Andy's career has spanned teaching, a headship, Directorship at the National College for School Leadership, being MD of a large academy group and latterly, founder of Leadership Matters and the StARTed Foundation.
He ran through some fun brainteasers before getting the delegates to talk about their school priorities. The focus was on the good habits that they had as leaders, the power of habits and how they can be changed to create better ones.
He spoke about how leaders should move into the 'zone of stretch' which is 10 to 15% out of the comfort zone but far enough away from the 'zone of panic'. He said: 'Great leaders get people trying new things with high challenge and low threat. That is what we are about as leaders and it is a really healthy place to be.'
He outlined the Future, Engage and Deliver model of leadership. 'This is powerful yet simple. Leadership starts with understanding yourself, knowing what the situation is, working out what you want to do and how you need to do it.
'My goal is to leave you clearer and even more optimistic. I am a great believer in keeping things PITHY (Practical Ideas That Help You) so while we are having discussion about theories going away with practical things that you can develop is important.'
To see more pictures click here.