Richard Scott promoted to Principal of TCA
20/11/2019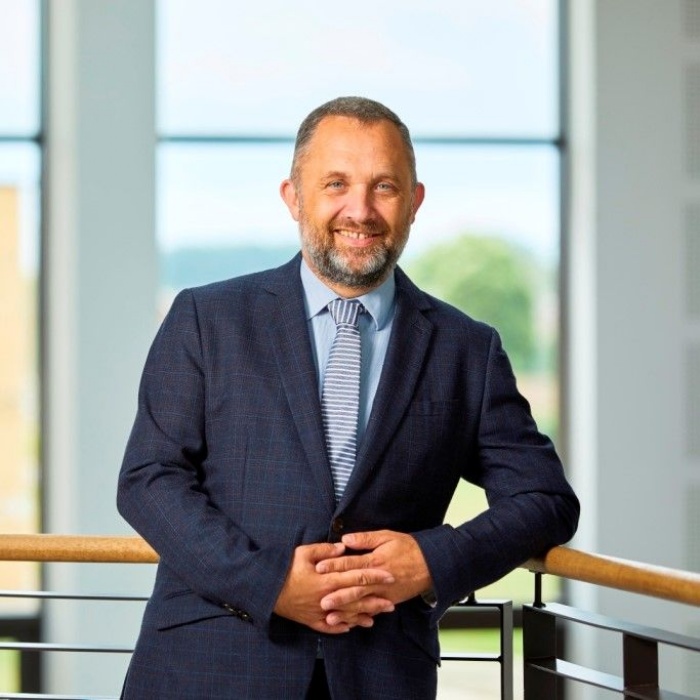 After nearly two years as TCA's Associate Principal, Mr Richard Scott has been promoted to the role of Principal as he continues to lead the drive to raise standards.
Richard joined the school as a Vice Principal in 2016, at the same time as his long-time colleague, Anne Hill, assumed her role as Principal. Not long after, he stepped into the role of Associate Principal when Anne moved on to the role of Executive Principal for the Brooke Weston Trust.
Now Richard has been made Principal and will continue to implement strategies to make real and sustained changes to young people's education and career expectations.
Richard believes he and his staff have a 'moral purpose' to ensure that all of their students have the best learning, life chances and motivation possible. He is very clear that, as it is the only state school in Wisbech, Thomas Clarkson Academy should offer the same opportunities, support and motivation as any other school in the country, challenging outdated expectations and giving students the tools and impetus to progress to high education and rewarding careers.
Richard, a history specialist, said: 'Improving the quality of education at TCA is our number one focus; by having the right teachers teaching the most appropriate groups, making sure the curriculum is targeted and delivering high quality education from the moment students arrive in Year 7.'
He joined the profession in 1997 rising rapidly to leadership positions and is realistic about the challenges and schedule for change facing Thomas Clarkson Academy.
'I bring resilience and a moral purpose to the role,' Richard said. 'The schools that I have taught in and the career choices I have made have been about balancing injustice and ensuring that all students can have the same opportunity to succeed as every other child through high quality education. We can create a better, fairer society by giving students equal opportunities to fulfil their potential.'
Richard heads up a strong team of senior leaders at the Academy, a team which was praised by Ofsted following an inspection in 2017. Leadership was judged to be good, with inspectors noting that senior leaders 'have used their experience of successful school improvement in other schools to provide a sharp focus on improving this school'. They also commented that 'leaders are passionate about improving the life chances of pupils'.