BWA, KSA and TCA students visit World Skills Show
27/11/2019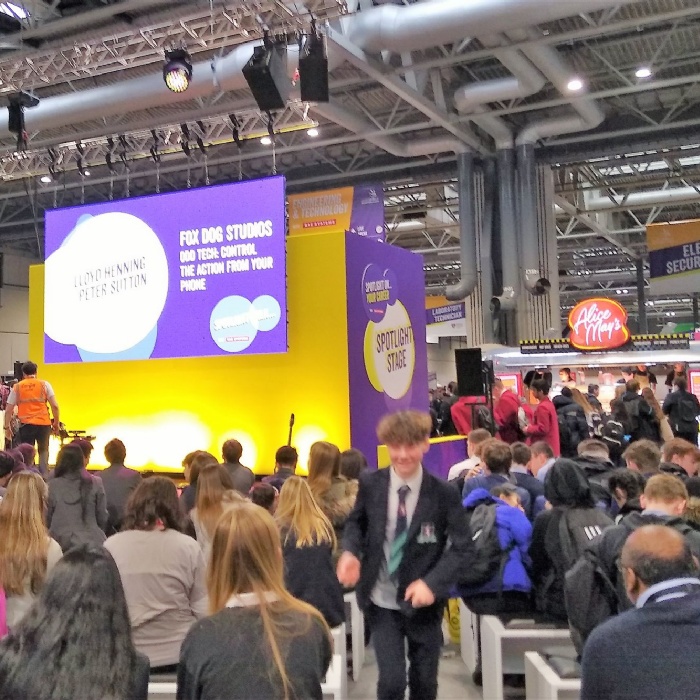 Year 10 students from KSA and BWA and Sixth Formers from BWA and TCA visited the World Skills Show in Birmingham, which is one of the UK's largest skills and careers event, covering the area of nine football pitches.
WSL UK had hundreds of exhibits from the UK's leading employers, FE colleges, universities and other training providers. Students were able to ask questions of those 'in the know' and many were able to get 'hands on' experience of tasks connected to careers across a wide range of sectors. These included Health, Hospitality and Lifestyle, Digital, Business and Creative, Engineering and Technology and Construction and Infrastructure. Students and staff were struck by how vast and energetic the event was.
Leading employers offered 'have a go' experiences and talked to young people about what's important to them – their futures. Independent careers advisors were also on-hand to give one to one expert advice. The Armed Forces also attended along with some of the largest apprenticeship providers, such as Toyota, BAE Systems, Rolls Royce and Jaguar Land Rover.
Some of the largest displays included various automobile manufacturers and a full size helicopter and stealth bomber, which students were able to sit in.
Brooke Weston Academy's Assistant Principal and Head of Work Related Learning and Industry Relationships, Jonathan Browne said: 'Our Year 10 and Sixth Form students gained some purpose to their studies and could discuss potential career paths and apprenticeships with the organisations themselves, gaining real world advice and assistance.'
Teacher Stephen Reid from Kettering Science Academy said: 'Prior to the event students exhibited great maturity in organising themselves into groups and listening to instructions about the day. Many students also downloaded the app to plan their day and ensure they visited stands and demonstrations of interest to them.
'Student behaviour was exemplary throughout the day and all present were an absolute credit to KSA. The ten members of staff present were really pleased with and proud of our students. Student feedback was very positive and it was clear the vast majority of students were better informed about career opportunities in general and also about specific careers.'
In their feedback, students from Thomas Clarkson Academy said among the things they enjoyed were watching the live interviews on stage; seeing graphic design demonstrations; hearing stories of what NHS workers deal with and learning about the role of a forensic scientist.
They also said it helped to give them an idea of pathways after Sixth Form and the value of gaining work experience now in their chosen field. In addition, students reported that the event helped them to consider other careers.
To see more pictures click here.