CBA students attend Junior Sports Camp
12/02/2019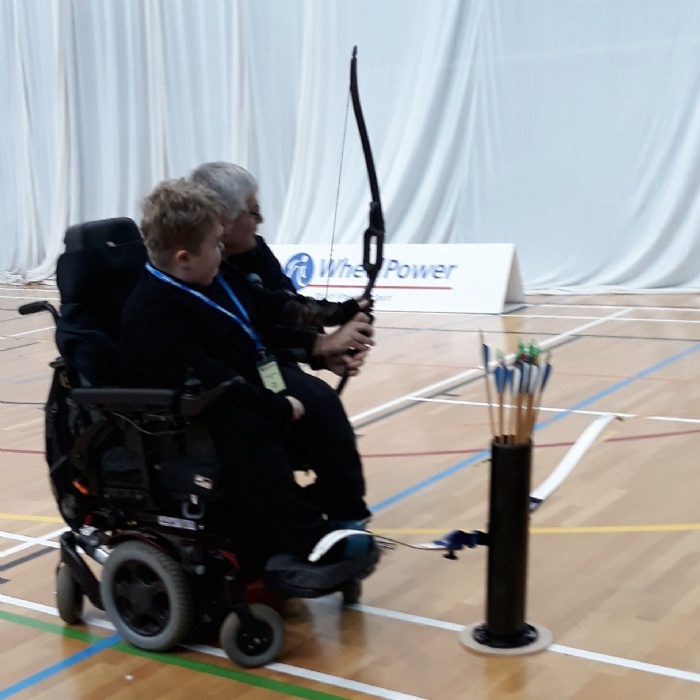 Three students from Corby Business Academy took part in a range of wheelchair sports at the recent 'Feel Inspired Junior Sports Camp'.
Year 8 students Ben Lattimore and Euan Layton-Matthews as well as Tom Dadd, from Year 10, attended the camp, which was about having fun, learning new skills and accessing tuition from experienced coaches.
Up to 100 young people from across the region went to the event in Cambridge, run by Wheelpower Sports, to try out wheelchair sports including archery, cue sports, indoor athletics, shooting, table tennis and basketball.
Lead LSA Mrs Eleanor Sellars said: 'It was a really action packed day and an opportunity for our students to access a range of sports that they might never normally get to try.
Ben said: 'We did a lot of sports, first we did rifle shooting then archery and there were people helping us. My favourite one was hockey. Euan added: 'My favourite activity was shooting.'
To see a full gallery of pictures click here.