Romans invade Oakley Vale Primary School
12/03/2019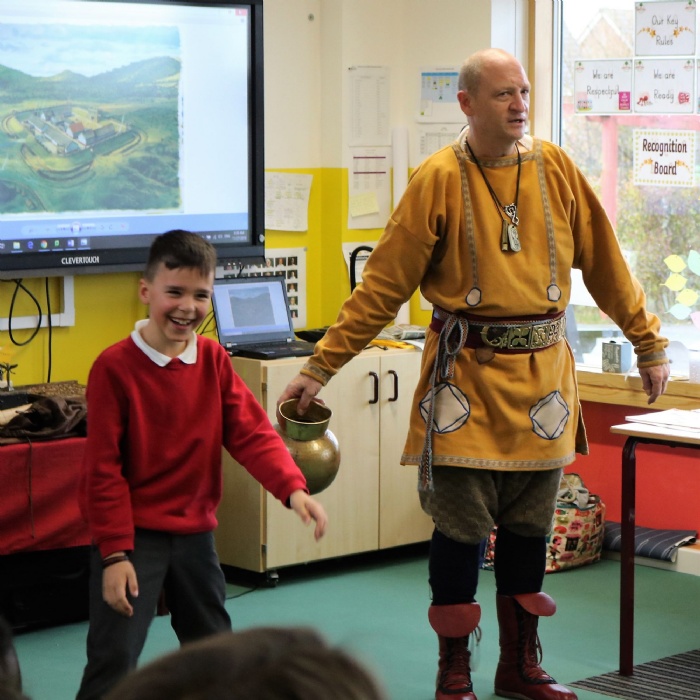 The Romans invaded Oakley Vale Primary School and spoke to Year 3 children about Roman warfare and typical life in a fort.
The Roman Day was part of this term's topic and an opportunity to take part in activities, including shield formations, and find out more about life as a Roman soldier in Britain. The activities were interactive and allowed the children to see real Roman objects, such as oil lamps and pots which would have been used for cooking, which helped bring the topic to life.
There was also a demonstration of Roman weapons with one soldier showing how the short dagger, or Gladius, would have been used on the battlefield.
To see a gallery of pictures click here.