CBA's Vocalize Choir performs to residents at local care home
17/12/2019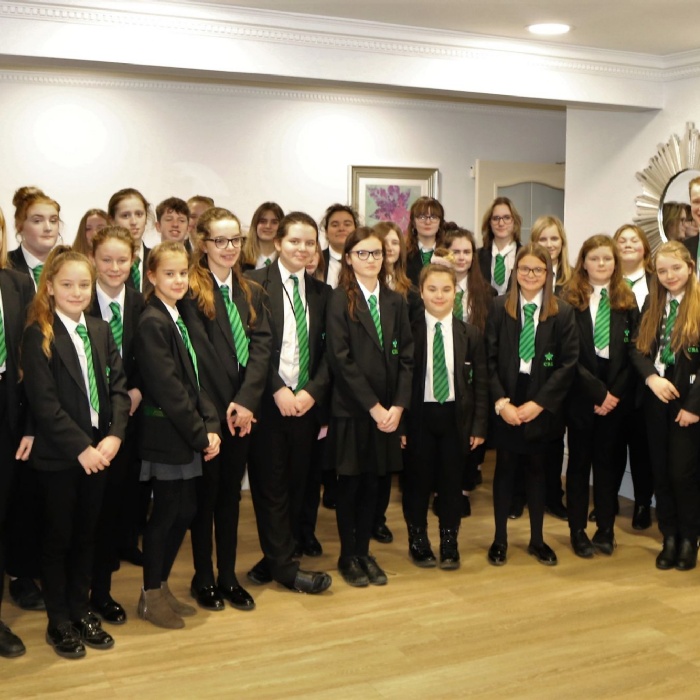 Corby Business Academy's talented Vocalize choir performed a string of festive songs for residents at Seagrave House in the town.
The hour-long concert featured choral pieces and solos and the choir was accompanied by CBA's Director of Music, Clive Wears on piano.
The residents enjoyed the concert with many singing along to the traditional tunes. The concert was an opportunity for the choir to hone their skills prior to tomorrow evening's Christmas Showcase at Corby Business Academy. Thanks to everyone who took part.
To see a gallery of pictures click here.