KSA students take part in Trench and Triage workshop
31/01/2020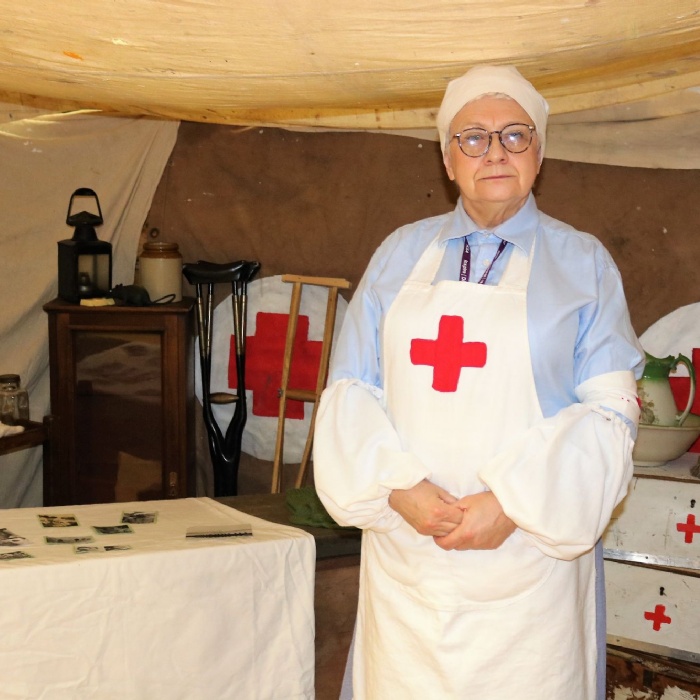 Students at Kettering Science Academy learned about war on the front line during a 'Trench and Triage' presentation, which focused on daily life of the soldiers and medics and the range of techniques that were developed to treat the devastating injuries and PTSD that were sustained.
All year groups saw the workshop which was delivered by The History Troupe and included replicas of a trench system and first aid post.
The presenters told the students about aspects of life in the war, including from a soldier's and nurse's perspective. It was an insight into how medical care has developed, with today's plastic surgery having its origins in the experimental techniques used to deal with blast and shrapnel wounds sustained by those on both sides of the conflict.
The presenters spoke about aspects of warfare including chemical attacks and the fact that plastic surgery, blood banks and orthopaedic procedures were trialled. Triage techniques were introduced to classify injured soldiers and deliver appropriate treatment in a rapid fashion. As well as the human cost, information was also given about the 14 million horses, dogs and pigeons that were drafted in to help the war effort, 10 million of which died. Students also had the opportunity to ask questions and examine World War One artefacts. It was an illuminating presentation and one that shed light on the true horrors of war.
To see a gallery of pictures click here.