Record number of BWA students sign up to stem cell register
02/05/2020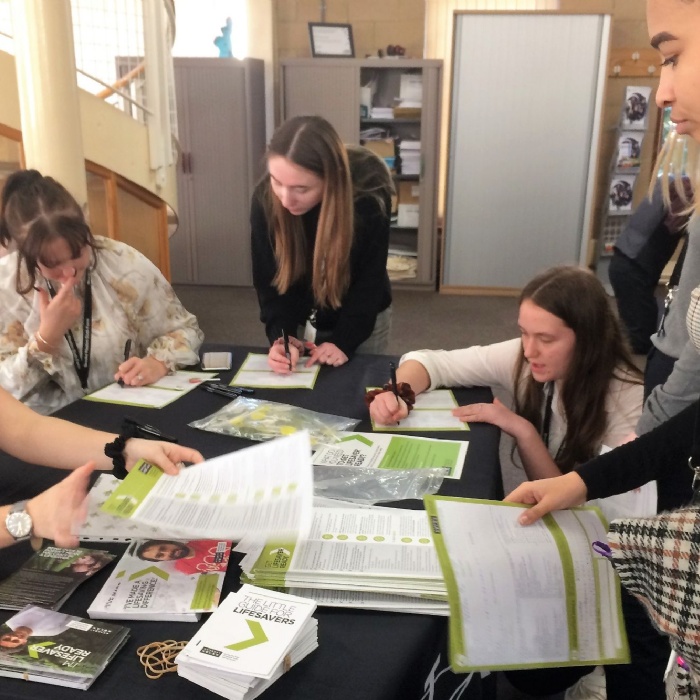 Students at Brooke Weston Academy have signed up to be potential lifesavers as part of a campaign to educate young people about blood, organ, and stem cell donation.
A record number of 111 Sixth Formers joined the Anthony Nolan stem cell donor register at a recent event in the school. This is a record for a new school across the region. Anthony Nolan uses its register to match potential donors to blood cancer patients in desperate need of a lifesaving stem cell transplant.
This is the first year that Brooke Weston Academy has hosted presentations from Anthony Nolan's education programme, The Hero Project.
Deputy Director of Sixth Form, Dave Clarke said: 'The representatives from Anthony Nolan were blown away by the amount of support our students showed for this potentially life-saving register. Special mention goes to Anju Jacob, Pricilla Nakanwagi and Karolina Kontor, who were student heroes.'
Sarah Cleveley, Education Programme Lead at Anthony Nolan, said: 'Brooke Weston Academy has given us fantastic support. There are lots of myths about donation and we aim to dispel those and encourage more people to join the donor register. We're really grateful to the schools and colleges who give us the opportunity to do that.'
To find out more about the education programme and stem cell donation, please visit www.anthonynolan.org.