Debbie from BPS becomes county moderator
02/07/2020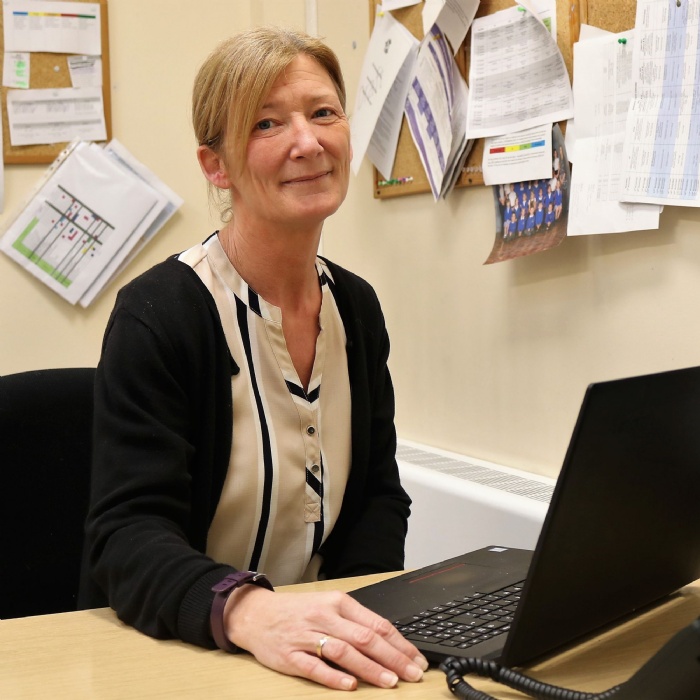 Congratulations to Debbie Craddock, Assistant Principal at Beanfield Primary School, who has been selected as a KS1 county moderator.
Debbie moved from industry into education, working her way up in Trust schools from learning support assistant to her present role as Head of KS1, phonics lead and Year 2 class teacher. Her experience means that not only will her moderation training benefit other schools, but she will also work closely with Trust and school colleagues to make sure that work is moderated correctly.
Debbie said: 'Before coming to Beanfield I had never been involved in moderation and had never worked in Year 2 so it seemed a bit scary! We were moderated about three years ago and I found it a really nice process to be able to sit with somebody, discuss my thoughts and the standard I was looking for. To be given a lot of really good feedback was an affirmative process and so I was really interested in becoming a moderator myself.
'During the interview I had three lots of children's work to assess. Then I had a face to face interview plus additional training and a test as there are new standards coming in for Greater Depth Writing.
'Being a moderator is like being a mentor rather than a judge. It is a coaching role as you have to give teachers the steps forward and allow them to prove to you that they can back up their judgements with the evidence that we are looking for.'
Debbie had rapid promotion to her current position as she was willing to take on challenges: 'I have always been an organiser and I wouldn't ask people to do anything I didn't know how to do myself. I like to take people on a journey but I insist on fully understanding it myself before I even try. I know what I am doing and have been teaching the Year 2 curriculum for a long time.'
Debbie's new role will take two or three days in the summer term, however, it is the daily teaching that she loves the most: 'My favourite part is being in the classroom because, from 8.45 until 3.15 it's all about the "lightbulb moments" when children grasp a concept. The time spent with the children means everything to me.'
She will take part in school and Trust moderation and values collaboration: 'People are developing real relationships across the Trust. I like that sense of community. It is sharing the information and making my staff and myself more confident that we are on the right track, so let's just keep going!'