Harry Potter celebrations at Corby Business Academy
02/11/2020
Magical potions, an invisibility cloak, Quidditch pong and pin the nose on Voldemort were just a few of the highlights of 'Harry Potter Night' at Corby Business Academy.
The event, attended by keen readers from the Academy, Corby Technical School and Brooke Weston Academy, is an annual spectacular, celebrating all things Potter, which always includes a Grand Feast and quizzes. Many people dressed in fancy dress and students were sorted into the Hogwarts Houses in order to take part in the activities.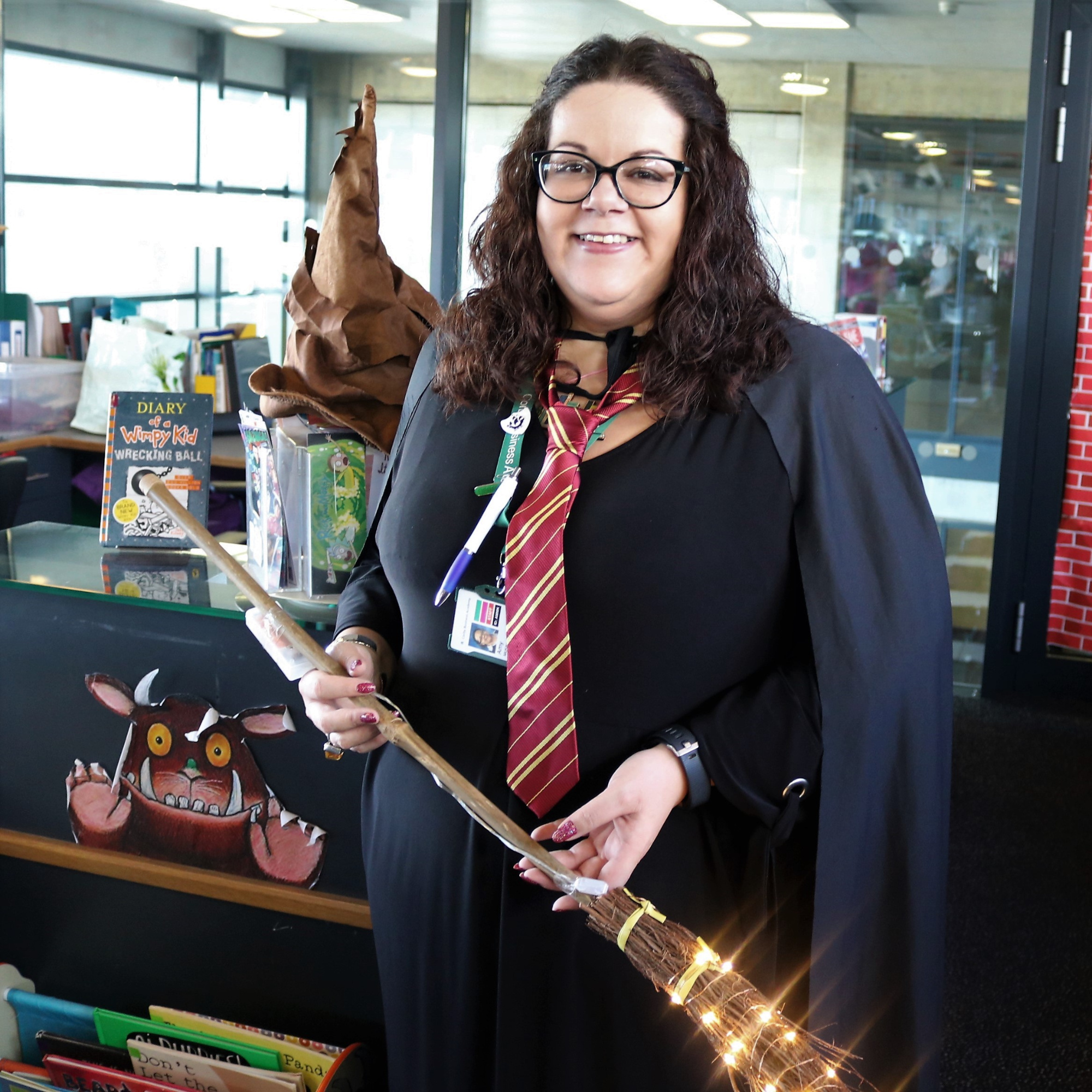 Librarian Amy MacKay said: 'It is a really nice celebration of something that they collectively enjoy. Everyone has the opportunity to meet people from other schools who are similar but not in their immediate orbit. This year there was a carousel of activities, organised by Christina, that the students really enjoyed, including a game where they had to throw socks into suspended buckets in order to free house elves and the invisibility cloak also proved very popular! It is a really nice way for students to mingle, enjoy themselves and celebrate the magic of Harry Potter.'
To see a gallery of photos click here.