World Book Day at CBA
03/09/2020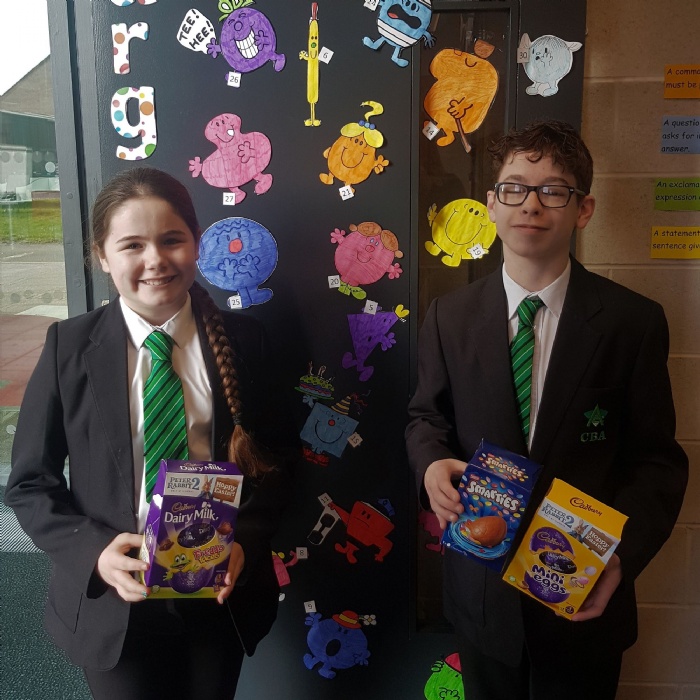 Corby Business Academy became a hive of reading and literary activity to mark this year's World Book Day.
Literacy co-ordinator Faye Bichener planned activities including a book drive, where students could donate unwanted books, a Get Caught Reading Raffle, where staff gave raffle tickets for a prize draw for students 'caught reading' during the week and a Decorate Your Doors project where doors were adorned either as books or the class's favourite literary character/s.
Mrs Brown, whose door featured Mr Men, held a competition with staff and students to see who could name the most characters.
Ms Bichener said: 'We know how important it is to try and make every day a book day. Last year the National Literacy Trust released research that shows the need to celebrate books and reading is greater than ever. The research shows that only 26% of children now read daily, compared with 43% in 2015.'
The Library also got involved, with book tokens and 600 World Book Day books to give away.
Library assistant Christina Mangin said: 'This was done to support the growing reading culture in the school that we are seeing and some titles were so popular they were gone by the end of the day! We've also been taking part in the WBD Share a Story initiative and carried that on throughout the week, which was a great opportunity for Amy to enter full storyteller mode!'