Tiger Tea Party at Oakley Vale Primary School
18/03/2020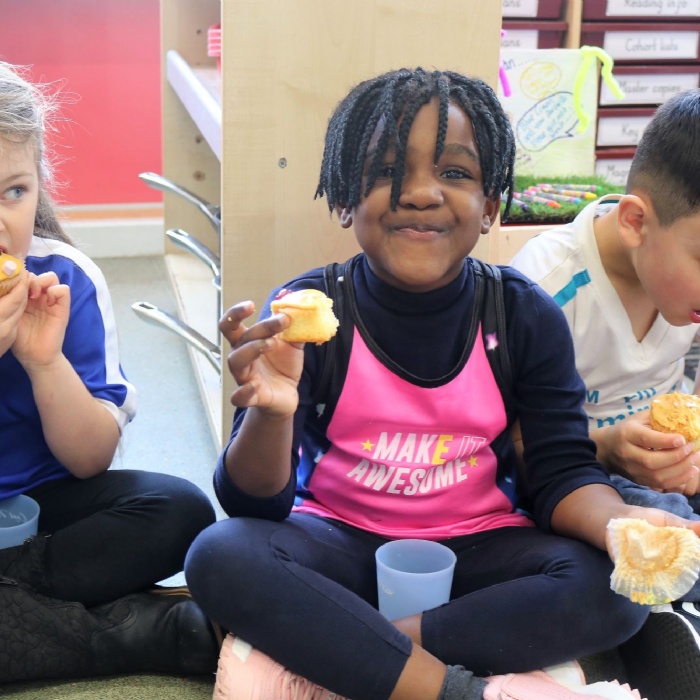 Reception children enjoyed a special Tiger Tea Party at Oakley Vale Primary School. They had been reading the classic text 'The Tiger Who Came to Tea' before making their own tiger-face cakes.
Teacher Nic McNab said: 'Our two class mascots, Mr Snuffles and Ruby Rabbit, have joined the tea party and the children are really focusing on a celebration and building their social, communication and language skills.
'There has been a mathematical focus, weighing and measuring ingredients to make the cakes. The project also included Design and Technology as we drew a design of the cake first, then the children iced the cakes and evaluated what they would do differently next time.
'Last term we did "Once Upon a Time" traditional tales and we are now looking at a variety of authors including contemporary ones such as Julia Donaldson and "Lost and Found" by Oliver Jeffers. Each week we are using a book as a hook to enhance the children's learning.'
To see a gallery of pictures click here.