Kerry from Gretton Primary School relishes SENCo role
24/03/2020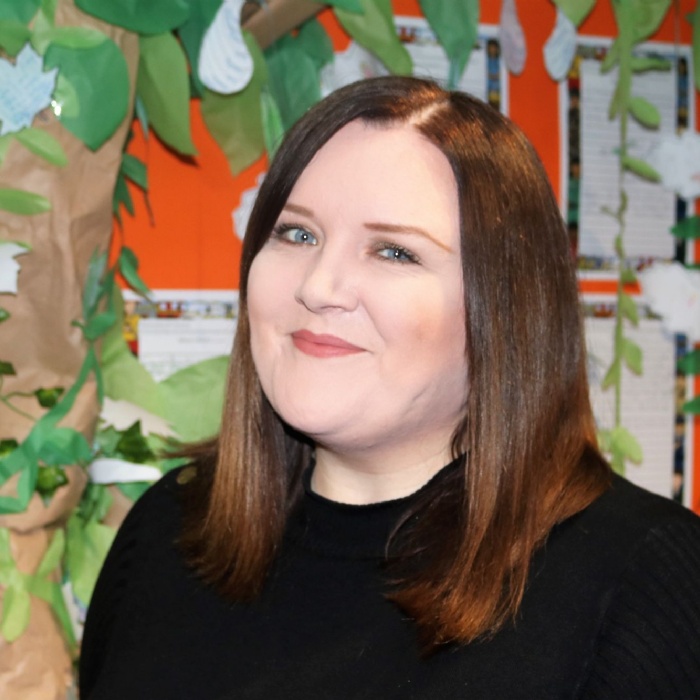 Well done to teacher Kerry Young from Gretton Primary school who has completed her Master's degree and National Award for SENCo qualification.
Kerry, who started work as an NQT at Gretton seven years ago, has always been passionate about Special Educational Needs. She focused on the subject for her Master's and also for the two-year SENCO qualification and she works closely with colleagues both in school and across the Trust.
She said: 'I have always been incredibly passionate about Special Educational Needs and feel privileged to be a SENCo. It is an incredibly rewarding role to be advocating for some of our most vulnerable children and young people. When I became SENCo I wanted to not only learn about how to support our most vulnerable learners in a mainstream setting, but I wanted to know more about the complex needs they have which is why I decided to embark on a Master's degree in SEN and Inclusion. This has helped me to not only support those children in our school, but support teachers and their provision for children with SEN.
'During our recent inspection I was thrilled that Ofsted recognised the provision for SEND at Gretton as a strength of the school. Ofsted reported that "Leaders are swift to identify pupils with special educational needs and/or disabilities. They make sure that pupils with SEND receive the right kind of specialist support. Staff make sure that pupils are helped with their learning. This is a strength of the school."
'I have also been very lucky to be able to work closely with other SENCOs across our Trust schools. The regular SENCo meetings that we have are always incredibly helpful and are a valuable part of my professional development. Being part of Brooke Weston Trust means that there are always opportunities for progression and to keep growing and developing. Interaction with all the SENCOs around the Trust is very beneficial. It is nice to go around their schools and see what they are doing and how their teachers are meeting the provision.'
Kerry juggles her SENCo role with being a full time Year 3/4 class teacher: 'I enjoy being able to be in class with the children, making sure that the provision is in place and supporting teachers with that as well. That is the most rewarding part, as well as working with and supporting parents.
'I have good time management skills and you need to be approachable and friendly so parents feel they can approach me and teachers come to me for support when needed. I came into teaching because I want to support children and it is a very rewarding role. It is hard work but it is lovely to be a part of that child's education and to help them to learn something new.'