Cristina Taboada-Naya appointed Head at Northampton School for Girls
04/03/2020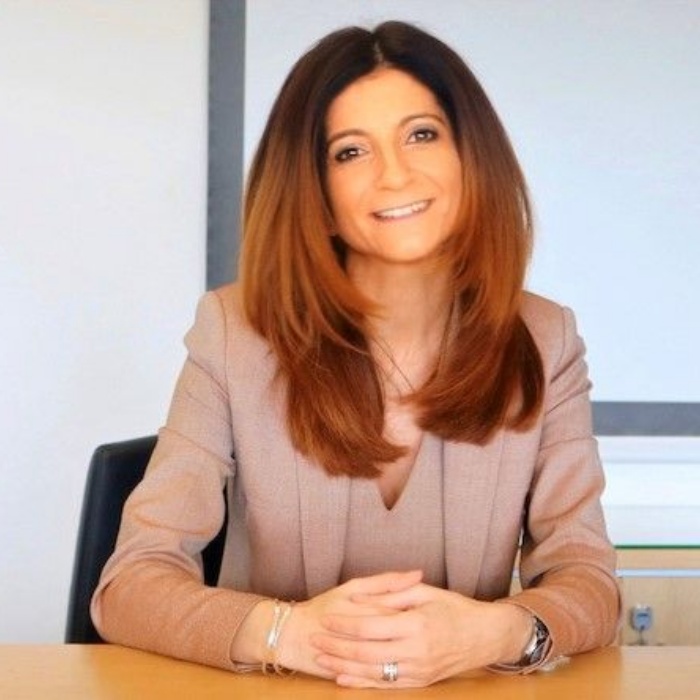 Congratulations to Cristina Taboada-Naya who is leaving Brooke Weston Trust to take up her role as Headteacher at the prestigious Northampton School for Girls, an Outstanding school at the heart and community of Northampton town.
Relentless in seeking out the very best learning opportunities for children, Cristina is delighted to be leading the school in the next phase of its journey in her new role which she takes up at the beginning of May. She said: 'Northampton School for Girls is a remarkable school that students and staff are proud to be part of. I feel privileged to be joining a school with such a phenomenal legacy. It is a school with a tremendous reputation, an established track record of success and it remains a true beacon of excellence in Northampton. The students are incredible and each time I have visited the school they have never failed to impress me in their interactions, curiosity, ingenuity and dedication to supporting their community. It is a school that exudes a commitment to high quality relationships, with a disciplined understanding of how this supports students to succeed. The strength of relationships and the value to be gained from these underpin my own experiences of what makes an exceptional school and an exceptional school culture.'
Cristina started her teaching career as an English specialist, later becoming Vice Principal for Teaching and Learning at Brooke Weston Academy, before becoming Director of the Brooke Weston Trust Teaching School Alliance. Cristina has extensive experience and expertise of school improvement and teaching and learning.
'I believe the development of people, students and staff alike, is at the heart of a highly effective school and as a deeply collaborative professional, I recognise and value the importance of partnerships and collaboration between schools and organisations in order to improve educational standards within schools and across the system as a whole. Since working in Northamptonshire, I have established strong partnerships with headteachers and senior leaders and look forward to further extending these when I join the school.'
Northampton Girls School comprises nearly 1750 students: 'Northampton School for Girls is an ambitious and thriving school committed to providing a broad, modern, enriching and inspiring education to ensure that NSG girls have the confidence, independence, motivation and ambition to succeed within and beyond the school, and they do. Although it is a large school, everyone is known and everyone matters – although I have not yet started, I have been overwhelmed by the messages of welcome that I have received from the school community and I already feel a part of it.'
'When I consider how long I have been at Brooke Weston Trust, it seems astonishing to think that it is close to twenty years – it has been quite an adventure! I have had an incredible time and have wholeheartedly embraced the Trust's commitment to educational excellence, its ethos of empowerment and its unwavering resoluteness to doing what is right. Along the way, I have had the privilege of meeting some amazing people, many whom I would now consider friends for life.'
Brooke Weston Trust's CEO, Dr Andrew Campbell, said: 'Cristina has been a wonderful colleague and, more importantly, a fantastic friend. I have worked closely with her for 20 years, first in the English department at Brooke Weston Academy and then in a number of roles at school and Trust level. I am over the moon she is fulfilling her cherished ambition of becoming headteacher of Northampton School for Girls and I wish her every success. I look am looking forward to continuing to work together in new ways in the future.'