Beanfield student appears on BBC thanking NHS
29/04/2020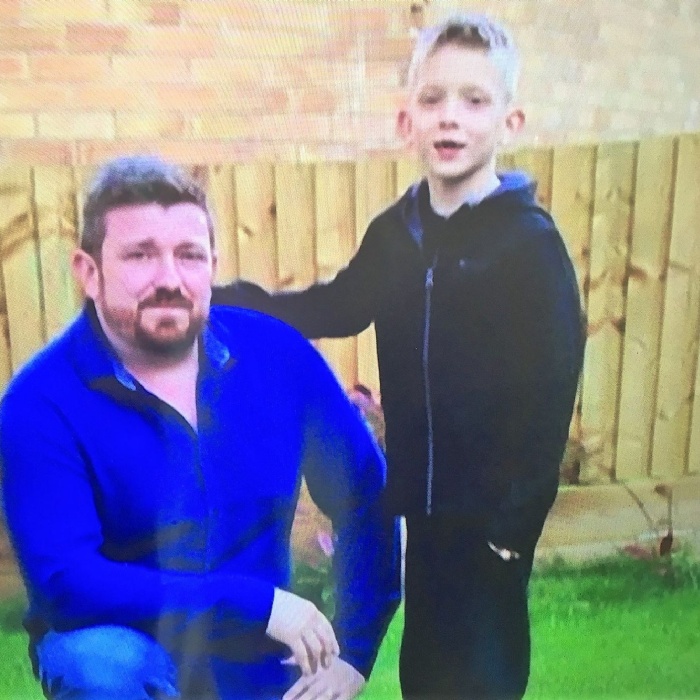 Beanfield student Caeden Thomson appeared on BBC Look East thanking the NHS for his continuing treatment.
Caeden, who has cerebral palsy, has a You Tube channel and Instagram account where he thanks the NHS each Thursday. BBC reporter Emma Baugh asked his family to film a small segment for last Friday's programme. They uploaded a film showing them clapping from their house and Caeden was pictured in the garden with his dad, Alan, thanking the NHS for his treatment.
He was previously filmed by the BBC as he is planning to raise funds for the NHS by doing a sponsored walk with his family up Ben Nevis. Due to lockdown his training and the walk itself has been postponed but will now take place later in the year.
Caeden's mum Lisa said: 'He was super excited and couldn't believe he saw us on TV.
It brought a tear to my eye and we are all so proud of him. Caeden has physically taken a hit because of lockdown, so his training also has taken a knock. Caeden has raised £1,400 of his £8,000 target and he has to do his physio everyday but he unfortunately is in a lot more pain at the moment. Thanks to everyone for their support so far. Caeden is very determined to complete his challenge and it would be a wonderful way for us to raise funds for the NHS to thank them for the amazing work they do.'
Caeden has a YouTube channel which is regularly updated here.
His Instagram feed is @caedenthomson
To support Caeden's fundraising click here.