VE day round up
05/12/2020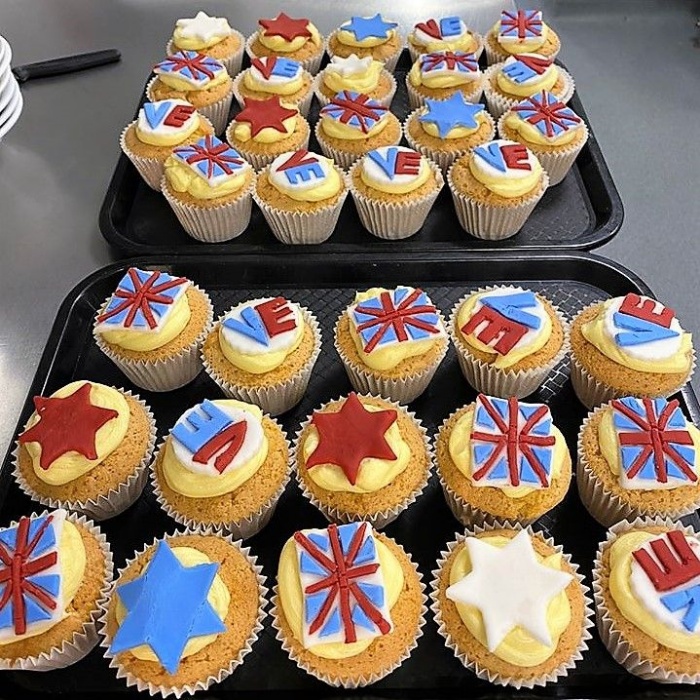 Students from across our Trust marked VE day with lots of activities including socially distanced street parties and acts of commemoration.
Those still in school, as well as students in lockdown took part, with many sending photographs of activities to their teachers or posting them online.
Beanfield Primary School said: 'We have had an amazing day celebrating VE Day! We have played tennis, observed the two minutes' silence, made decorations and enjoyed cakes and games out on the field. A big thank you to Mr Reilly and Mrs Wallington for playing the last post and also to Mrs Freeman and the ladies in the kitchen for the amazing cakes!
Peckover Primary School said: 'Our key worker children and staff celebrated VE day with a visit from an RAF serviceman and his WW2 Jeep. They were very excited about the visit. They also had a street party and held a minute's silence, after Mrs Tombleson played The Last Post via video link. This was followed by children and staff singing God Save the Queen.'
Kettering Science Academy had art activities, a street party lunch; games and a day long ban on modern technology. Students also observed the silence and had an assembly delivered by Mr Segalini. Over 40 members of teaching and support staff took part in a VE day video and the school also posted the results of its second week of its Virtual Bake Off competition.
Students at Brooke Weston Academy enjoyed themed food in the restaurant while those at Corby Business Academy had a mini assembly, observed the silence, took part in a treasure hunt and proclaimed their socially distanced barbecue the 'best day ever.'
Those at Compass Primary enjoyed games and picnic, plus students from KS1 and KS2 put on performances around the theme of being thankful.
Well done to all our staff and students who came up with ingenious and creative ways to mark VE day at school and at home.
To see a small selection of pictures from the day click here.