Peckover Primary achieves Bronze Equality Award
06/02/2020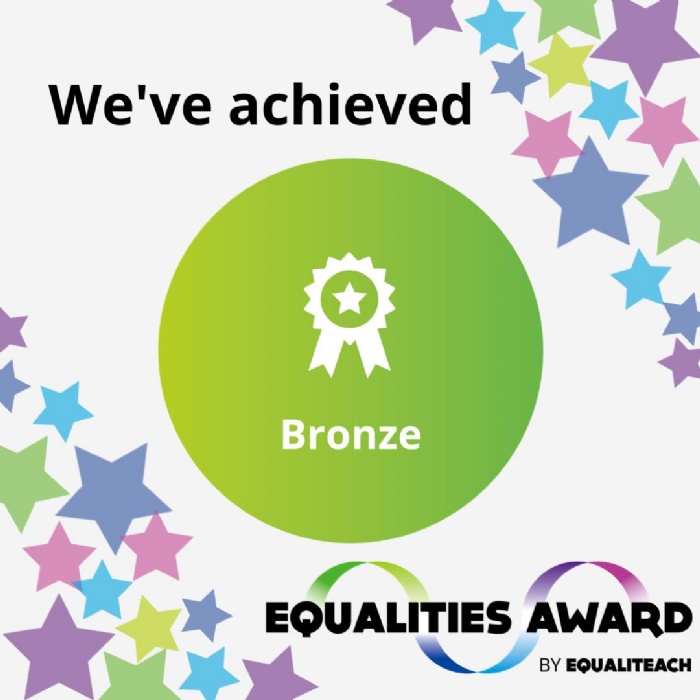 Well done to Peckover Primary School which has been awarded Equaliteach's Bronze Equalities Award.
The Equalities Award allows schools to showcase their commitment to equality. It supports and gives guidance to schools to effectively promote equality, diversity and inclusion. As part of this award, there are four overarching areas, and within those areas are individual strands. In order to complete this award, Peckover Primary had to provide evidence for each of these 31 strands to prove its commitment to equality.
EqualiTeach is a not-for-profit organisation whose vision is of an equal, inclusive and diverse society where everyone is valued and able to succeed.
Kate Hollinshead, Head of Operations at Equaliteach told the school: 'You have done a fantastic job on the audit and you and the school should be really proud of the equalities work you are doing.'
Principal Carrie Norman said: 'This award showcases our commitment to equality, diversity and inclusion. We are extremely proud to have achieved this, and proud to have our hard work and efforts recognised and celebrated. Thank you to Sian Pettitt who co-ordinated the gathering of evidence and championing EQ in our school.'