Enterprising students produce Kettering Science Academy magazine
06/05/2020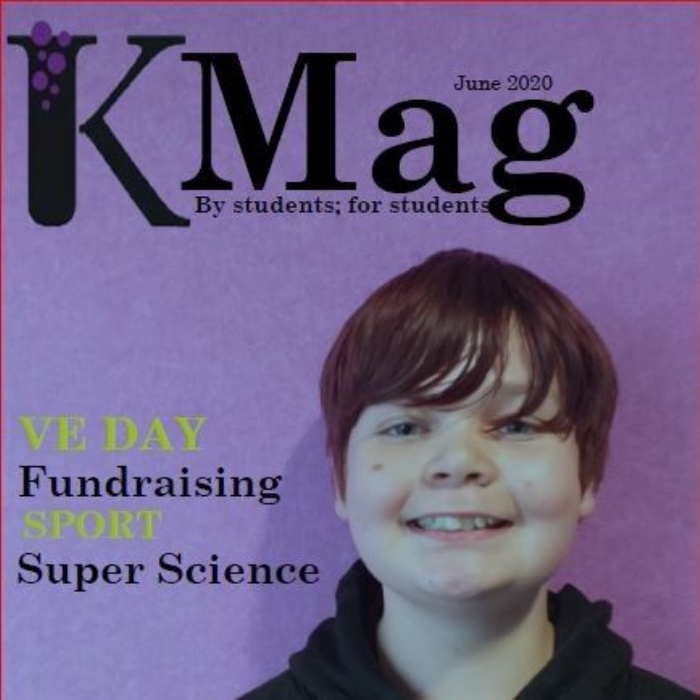 Students at Kettering Science Academy have produced a magazine about activities at the school, which has been distributed to year groups and staff.
KMag contains news and features about lockdown activities at the school and the editorial team, Adam Elson and Katie Newlyn, made all the decisions themselves.
Head of English Jo Evans said: 'The idea was to produce a magazine that would be a link between the children in school and those working at home. Adam Elson in Year 7 was the first editor, Katie Newlyn in Year 8 was the lead journalist. Mr Paul Foster and I oversaw the project. It was a small team and they worked incredibly hard to put it together.
'We have posted it online to all the students via their year group teams and it is already generating a lot of discussion and praise from staff and students. Several students have already said that they would like to help keep KMag running when we return to school and the idea is that it would become a half-termly publication. It would cover things happening in school as well as features on wider issues – such as Mr Foster's article on CO2 emissions in this issue. We mind mapped all the articles we wanted to include and future topics will include LGBT issues and lockdown hair and beauty.'
Katie said: 'It was a really fun project to be involved with. I like English and wrote some of the articles. People loved it and I think it looks great.'
Adam said: 'I think the finished article looks good and everyone worked really hard on it. I have learned a lot more about media by doing this project and I definitely want to carry on with it. The best thing about it is that it gets KSA's news out there.'