Compass student's work featured in bestselling book
07/01/2020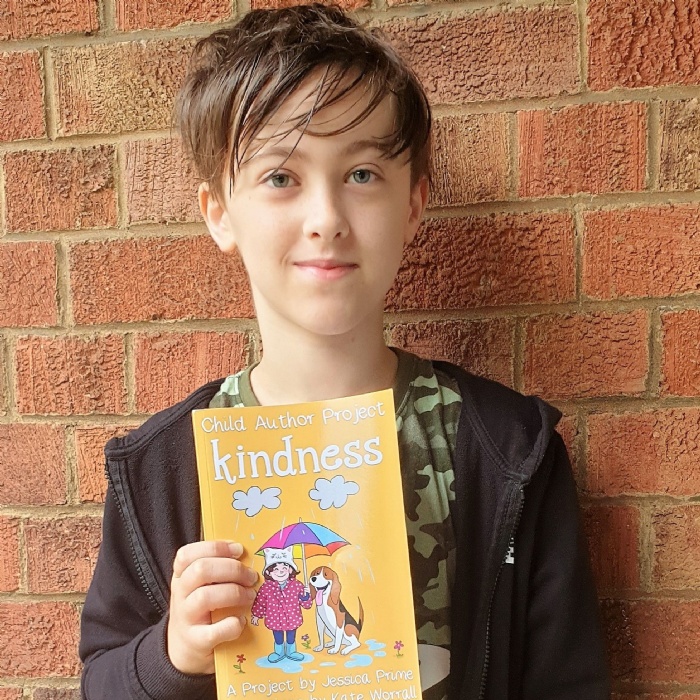 Well done to student Lennie Farren from Compass Primary School whose short story was published in a book which was an Amazon best seller in the UK and Australia!
Lennie, from Year 6, submitted a story to the Child Author project, which was included in an anthology entitled Kindness. He received a copy of the book, certificate and letter from the Project saying: 'The Kindness book, with your contribution, went to No 1 in both the UK and Australian Amazon book charts – that makes you an international #1 best-selling author … Your writing has made it to the UK, USA, Australia, Pakistan, Denmark, Canada, Panama, Austria, Italy, The Netherlands, Portugal and the Republic of Srpska, Bosnia and Herzegovina! Your writing will be seen all over the world!'
He said: 'I wrote a story about a chicken called Clown and a duck called Pom who became friends, then they were abducted by a UFO. It had a happy ending in the end. It took me about an hour and a half to write. It felt quite cool to hold a book that has got my name in it. I'm not sure I want to be a full time author. I'd like to work in a bank and write books on the side!'
Lennie's mum, Cassandra, has written five books herself and also mentors other writers. She said: 'One of my online friends, Jessica Prime, set up the Child Author Project so when I saw it was about kindness and she was looking for children to participate I thought it would be a great opportunity for Lennie as he has a really kind streak and is very considerate. It is an incredible achievement that it became a best seller and it is good for the children's confidence and morale. You can't have too much kindness can you?'
For more information on the Child Author project click here:
The Kindness book, featuring Lennie's story, can be purchased here.