Meet TCA's first-ever Oxbridge student
13/08/2020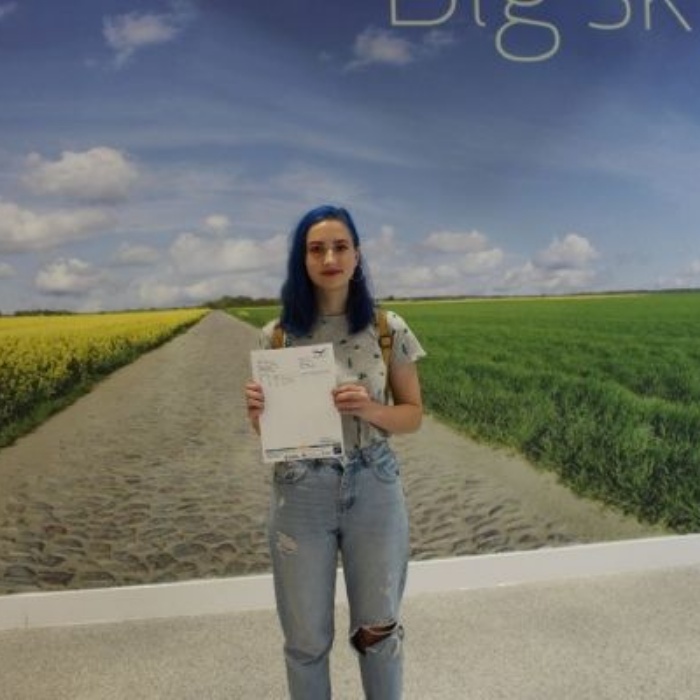 The first-ever student from Thomas Clarkson Academy and its predecessor schools to secure a place at an Oxbridge university is celebrating after being accepted at the University of Cambridge.
Anna Ivaskevica will read English literature at St John's College after achieving an A* in history, an A in English and an A in chemistry.
She described the emotions she felt when she realised she had gained a place at one of the world's top universities.
"I thought, 'this is it, I've done it'," she said. "I was extremely happy. I woke up my 12-year-old sister with the news, and my parents told me they always knew I could do it."
Anna went through a rigorous interview process and passed the university's admission test before securing her place.
She said: "I didn't really think about applying for Cambridge until I got my GCSE results and Miss Hill [Brooke Weston Trust's Executive Principal] said I was an Oxbridge candidate. That made me think seriously about it and I thought I would give it a shot."
Anna, who moved with her family from Latvia when she was in Year 6, said she hoped her achievement would inspire others.
"I really hope that other students will see it is possible and that being a woman, or an immigrant, or working class doesn't stop you from getting the best education you can," she said.
"When I was younger, I never even thought I would be going to university, let alone one of the best in the country. My motivation has always been doing something I enjoy, so I just went for it.
"I have had some brilliant teachers at TCA over the years and it was so nice how everyone got behind me – both students and staff – when I was going through the interview process."
Looking ahead, Anna would like to work as a fiction editor and is also considering doing a PhD.
Principal Richard Scott said: "Anna demonstrates what can be achieved when you put your mind to it.
Her dedication to her studies and the hard work she has put in over a number of years has led her to one of the most internationally renowned universities in the world, giving her incredible opportunities for the future.
"I also know how over the moon Anna's teachers are to see her fulfil her dream. As a teacher, when you see students make the most of their education in this way, it brings a huge amount of professional pride.
"What Anna has achieved will be an inspiration to other young people. TCA has been on a journey over the last few years and this first Oxbridge student will, I'm certain, pave the way for more in the future."
Head of Sixth Form and Anna's English literature teacher, Alison Hornby said: "I am immensely proud of Anna – what she has achieved is testament to her resilience, hard work and of course a true passion for literature. I am very excited for what the future holds for Anna – she is an inspiration to the young people of Wisbech."