Meet Oakley Vale's new Vice Principal
30/09/2020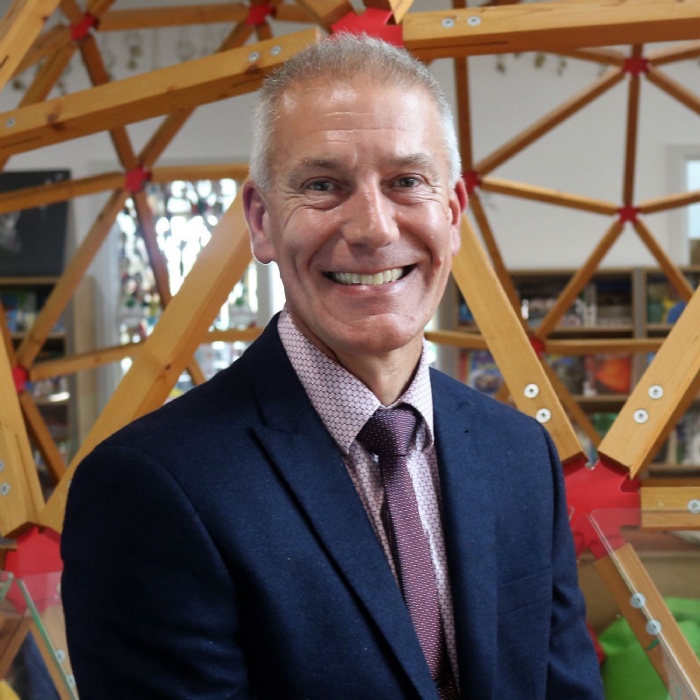 Andy Buffham is settling in to his new role as Vice Principal and getting to know the team at Oakley Vale Primary School. He has responsibility for Teaching and Learning and the Curriculum.
While the immediate focus is on the recovery curriculum following lockdown so students can catch up on their learning, the long term focus will be developing pedagogy, implementing new ideas and making sure everyone is playing to their strengths.
He is used to the working practices and 'Ambition for All' ethos of the Brooke Weston Trust as he worked at Peckover Primary School in Wisbech for five years.
He said: 'There's obviously a really lovely community of teachers and staff at Oakley Vale. I am really excited about the opportunities here as it is a great team. I miss Peckover as I enjoyed working there and formed some strong relationships. However moving to another Trust school makes it less of a wrench as I am still working with former colleagues on Trust projects, such as the Leadership Academy and Primary Curriculum Group.'
Andy, joined the teaching profession seven years ago after running his own business: 'I was a governor at our local village school but it was frustrating because I really wanted to be in the classroom! On school visits I thought "I would love to do this." I studied for my degree while working as a Teaching Assistant. It stands you in good stead because you really appreciate what the support staff do. Having your own business means you can bring another perspective in, so I sometimes think of strategies that are not necessarily rooted in educational thinking, but I love being a teacher!
'My strengths are developing relationships with the whole staff and creating a deliberately developmental culture and ethos where everyone has input and is encouraged to put forward ideas. At Oakley Vale our long-term strategy is developing pedagogy for teachers in a really supportive way; also embedding the new curriculum and teaching and learning, so it is about developing everything as a team and having an impact on long term outcomes for students.'