Primary schools support #Hello Yellow to raise funds for Young Minds
10/12/2020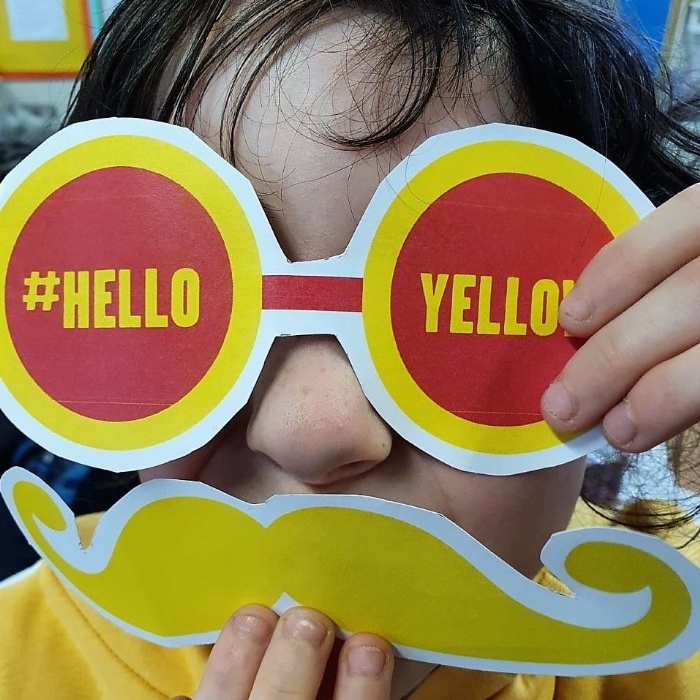 Three of our Trust primary schools turned yellow to support the charity Young Minds on World Mental Health Day.
Beanfield, Compass and Gretton Primary Schools all asked their students and staff to wear yellow and the students took part in different activities during the day which enabled them to think about mental health. The #HelloYellow campaign provided lots of resources for schools and invited donations to support the charity's work.
At Beanfield the students raised £329 and took part in different activities, including having relaxing music broadcast into classrooms using Teams. Education Welfare Assistant Callum Reilly, who did the broadcast, said: 'Staff gave examples of music or musical activities to make the students feel relaxed or in a happy place and at the end there was a piece of music to help them to relax and concentrate on their breathing.'
Teacher Genevieve Hearne at Gretton Primary said: 'The day was all about checking in on the children's mental health and wellbeing. It was a lovely day for the staff and children and we each decorated a feather that we will display as the outline of a butterfly. This was chosen so the children can understand that they can be whatever they want to be and do whatever makes them happy. We explained to them that it's okay to be different and if you want to do something a little differently to your friends that's okay, in the same way that butterflies are all a little different.'
To see pictures from Beanfield Primary School click here.
To see pictures from Compass Primary Academy click here.
To see pictures from Gretton Primary School click here.