Introducing the Trust Director of Secondary English
10/12/2020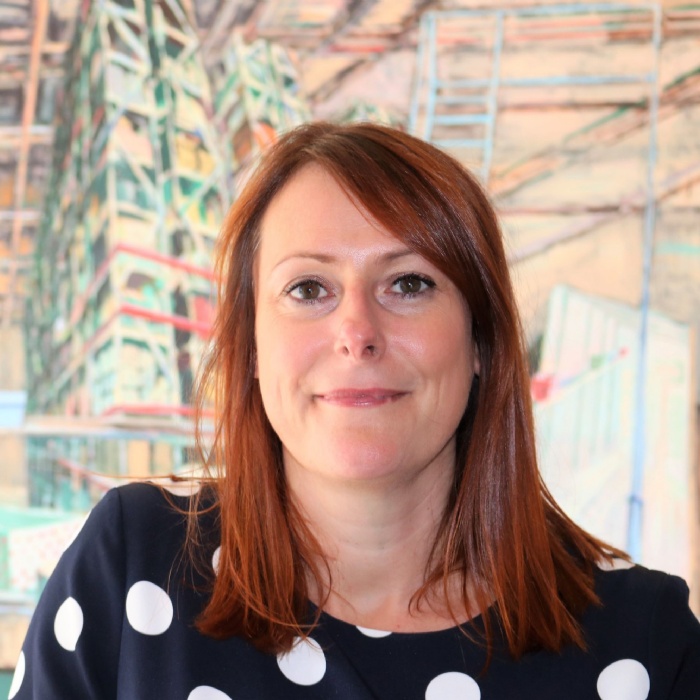 Angela Lancini is the new Trust Director of Secondary English, overseeing the delivery of the subject across our secondary schools.
She has a wide remit, visiting schools, building relationships with staff and supporting them to fulfil their departmental outcomes and ambitions.
During 24 years in the profession she has held many leadership roles and joined the Brooke Weston Trust last year as Lead Teacher of English at Brooke Weston Academy. She is now doing the same role at Corby Business Academy alongside her Director duties.
She said: 'During lockdown I was involved with supporting schools and putting contingency plans in place for a recovery curriculum. We identified thresholds and key concepts in Key Stages 3 to 5 and used those to identify and fill gaps before putting in a very swift return to the normal English curriculum.
'I enjoy the variety of the role. I am a people person and I have got a lot of experience. I am there to offer support and guidance, whether that is delivering targeted intervention to students, supporting and guiding teachers or looking at overall strategy. Ultimately it is about improving outcomes for students, giving them life chances and overcoming boundaries to learning. It is also about staff wellbeing, so if I can make teachers feel more in control and help to improve their practice that is another key part of my role.'
Angela sees her subject as central to fostering students' success: 'I am really passionate about language and literature and I feel that English is the most important subject because, if you are not literate, it is very hard to function in today's world. Literacy and English skills are fundamental to every subject on the curriculum.
'The important thing about Brooke Weston Trust is recognising that different schools have different contexts so there isn't a 'one curriculum fits all' approach. You have to allow Heads of Department to be autonomous although there needs to be consistency in terms of challenge and clear key concepts that are taught and revisited.
'I would like every Head of English in the Trust to feel that they have a team of skilful, effective teachers where there is pace and challenge in their lessons, where students are achieving really good outcomes and there are no barriers to learning. Also for all of the schools to have a challenging curriculum which is broad, where there is a clear intent and those key concepts are very clearly developed and revisited throughout the curriculum from Year 7 through to Year 13. That is my goal.'