Tracey raises £2k charity cash at virtual London marathon
13/10/2020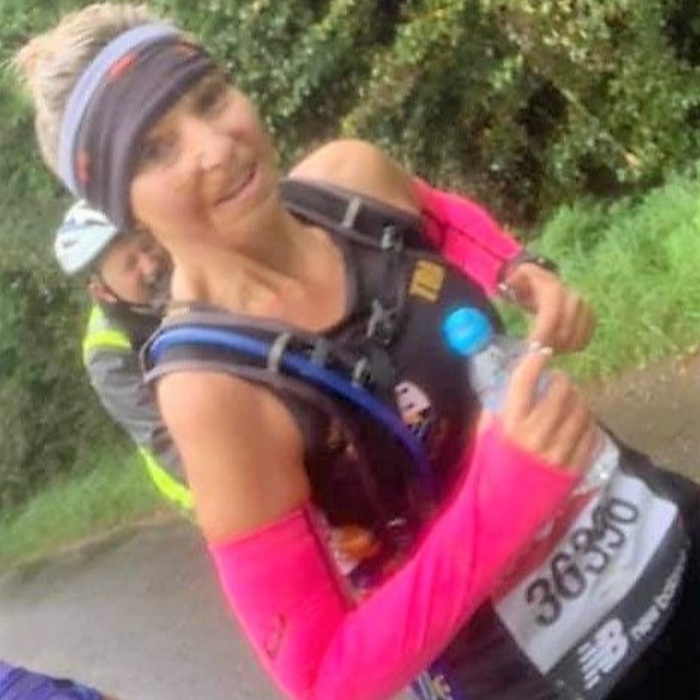 Well done to Peckover Primary's finance officer Tracey Else who successfully completed the virtual London Marathon raising thousands of pounds for charity.
Tracey had been delighted to have finally secured a place in the marathon after 20 attempts, and so, when Covid put paid to the traditional race, she staged the virtual event locally, complete with London landmarks and support from colleagues and villagers.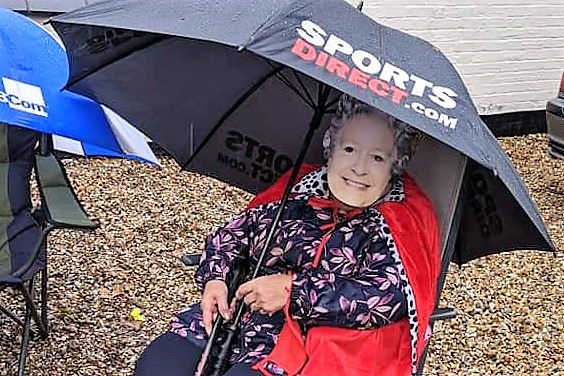 She and ten others completed the four-lap course around Friday Bridge and Elm, running past large pictures including the Cutty Sark and Tower Bridge and there was even a specially painted Buckingham Palace model which was created by students at Peckover! The runners were presented with goody bags by a socially distanced stand-in Queen (aka Tracey's mum in a mask!).
Tracey has raised nearly £2,000 for the Revitalise charity which offers respite holidays for carers, £400 of which came from a quiz night organised by her Peckover colleague, Helen Foad.
Tracey, who completed the race in 4 hours and 29 minutes, has been running for six years. She managed to run 20 out of the 26.2 miles non-stop before a small walk break and then carried on to complete 26.7 miles (due to a technical glitch with the marathon app). She is looking to reprise her performance at the actual London marathon.
She said: 'When the race was cancelled I contacted others in the Three Counties running club who had got a place to see if they wanted to join me. Word spread and one of the members' friends wanted to run it, as did a blind lady and her guide. The day before an ultra-runner joined as well, so there were 11 of us in all.
'We wanted to create an atmosphere and I encouraged our club members to get involved with running a loop, being a race angel or bike supporter and they turned up in their masses, and the local community was a massive support as well.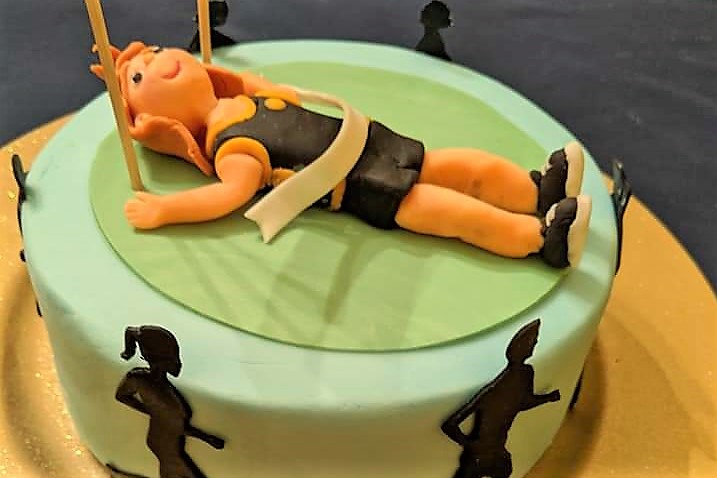 We had a party from mile 23 to 25 and during the day we collected just shy of £100. A random man appeared on the street with jelly babies. People were hanging out of their bedroom windows, there were kids on bikes and people standing on the street corners!
'It was awesome and I'll get my medal and race number framed. It was the 40th race of the London Marathon and, to reflect that this year's race was very different they are adding a magnetic tab that reads "my race, my way".
'Thanks to everyone that supported me, both at Peckover and during the actual race day. It wasn't the way that I had envisaged running the London marathon but we certainly made it an unforgettable experience! I have been inundated with gifts, cards and flowers from the runners to say thank you for making it memorable, but I am looking forward to being able to do the actual race around the London route in the next year or two.'