Handover of Kettering Science Academy's stunning Sixth Form block
15/10/2020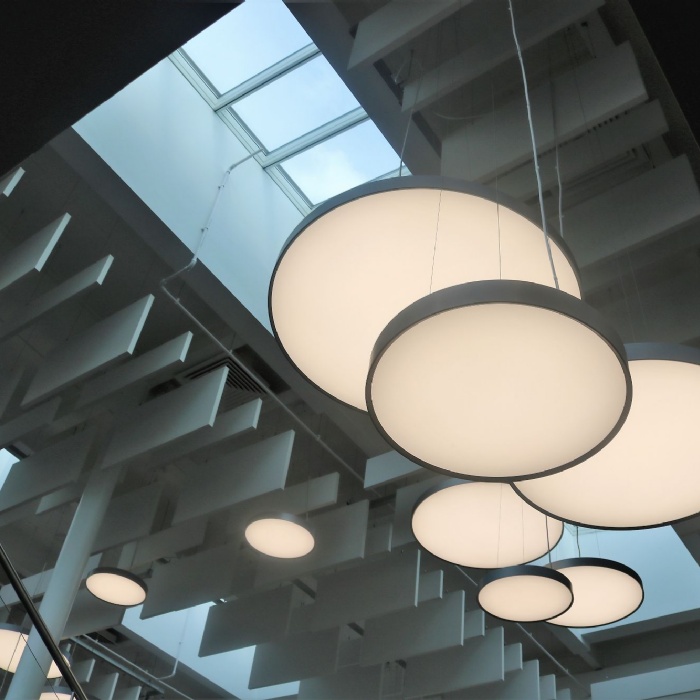 The new Sixth Form block at Kettering Science Academy was officially handed over to the Brooke Weston Trust in an event attended by constructors Willmott Dixon, Northants County Council and senior members of the Trust and school.
The stunning building, modelled in the style of a university campus, has a full height light-filled atrium and, especially when illuminated, it will be a landmark feature. It is equipped to a high specification with accommodation over three floors including classrooms, a lecture theatre, study space plus socialising and eating facilities.
Delegates included Trust CEO Dr Andrew Campbell, Secondary Executive Principal Anne Hill and Kettering Science Academy's Chair of Governors, Steve Barton, Academy Principal, Tony Segalini, and Head of Sixth Form, Rachael Davies.
Chris Wickens, Capital Programme Manager at Northants County Council and his colleague, Rebecca Knight, attended along with Adrien Ceney from Pick Everard and the Willmott Dixon team, including Senior Build Manager, Allun O'Brien. Those behind the 62-week build worked tirelessly to ensure its completion, despite the difficulties caused by lockdown, a full account of which is available here.
Two Year 13 students were invited along to represent the Sixth Form body and were suitably impressed. Petra Horvath said: 'I love it, it is so modern. It is just going to feel great to do work in here.' Connor Perkis added: 'It has a completely different vibe in here to the rest of the building and it has almost left me speechless!'
The socially distanced groups had tours, seeing key features including the 50-seater lecture theatre, the study area which overlooks the grass playing field to the rear and the socialising space with soft seating and recycling facilities.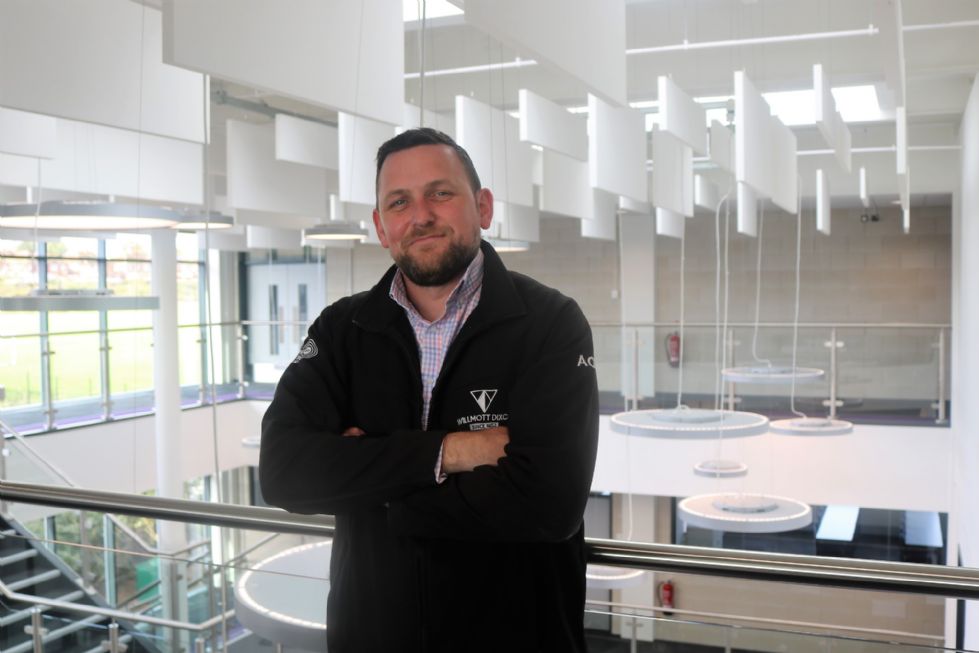 Dr Campbell performed the official ribbon cutting and thanked everyone involved in the successful delivery of the project: 'This is something of a miracle really and Allun is very modest about the work that the team did, whether that is the County Council support that enabled us to do the project or all the things that the team at Willmott Dixon did to make things happen. Colleagues from Pick Everard kept the project on track and Trust and Kettering Science Academy colleagues have been involved at every level.
'I do genuinely think that this is a triumph of teamwork at a time when lots of things were coming to a halt. We kept the project going when there were national shortages of brick and mortar. The fact that we didn't falter is an indication of the thought and commitment everyone put in around how we could make this work, in terms of supply chain, schedule and social distancing and I was hugely impressed with your resolve and ingenuity.
'The Board Members of the Brooke Weston Trust want me to pass on their thanks, but also to say that what you delivered for us shows the ambition that we have. You have made it real, for the young people in this school and this town, and a facility like this is what they deserve.
'What Chris Wickens and colleagues at Northants County Council had faith in us to do, and what Willmott Dixon and everyone behind the project delivered, means really that the sky is now the limit. We couldn't have done any of this without your help. This building means that we can deliver the fantastic education and facilities that our Sixth Formers deserve.'
For a full gallery of pictures, click here.