BWA students win awards in prestigious design competition
28/10/2020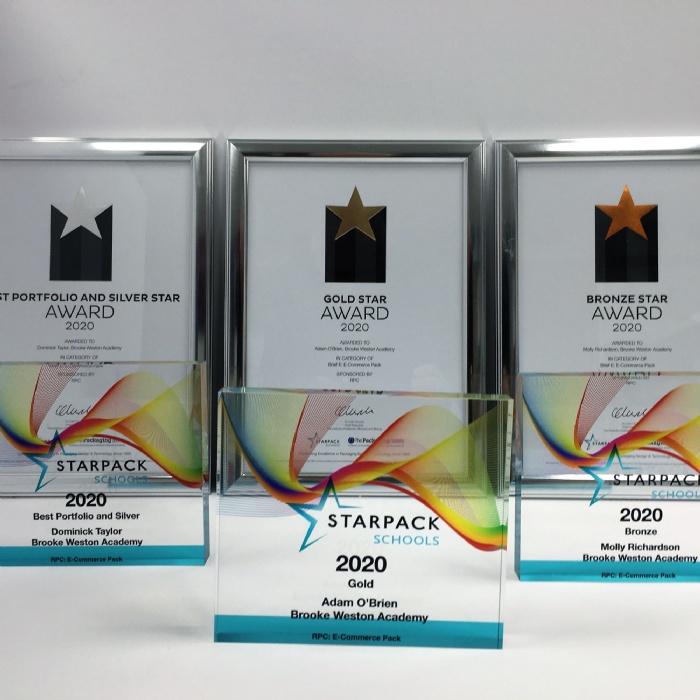 Well done to Brooke Weston Academy students Adam O' Brien, Dominick Taylor and Molly Richardson who have received trophies in the prestigious Student Starpack Awards, which attracted more than 200 entries from schools and top universities including Loughborough and Brunel.
It is a nationally recognised competition where students were asked to submit design solutions to problems set by leading companies, design agencies and manufacturers, including local businesses including RPC and Rigid Containers.
It is the first year that students from Brooke Weston Academy have taken part in the competition, which makes their success even more outstanding as the trio scooped Gold, Silver and Bronze Awards. In their category only six entries were nominated for awards with the BWA contingent being shortlisted along with three design students from Loughborough.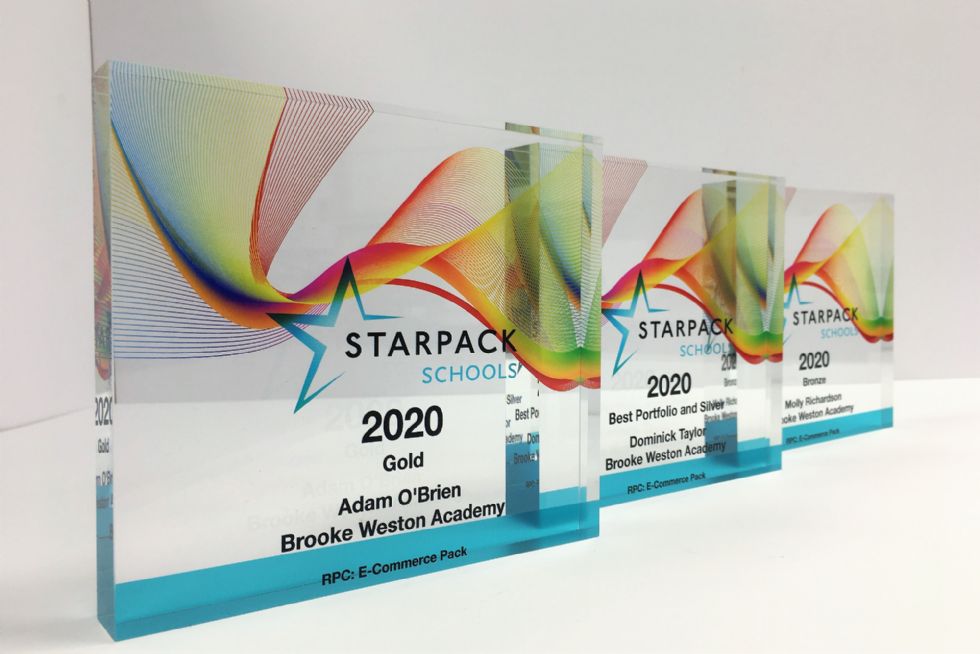 Adam O'Brien won gold for his 'excellent design and concept supported by very comprehensive boards with great sketches and rendering.' Dominick Taylor won silver for his 'very clever way to make the pack adjustable that could be scaled for a lot of different products' and Molly Richardson was awarded bronze for her 'great design that could be adapted to meet requirements for a range of deliveries.'
Jonathan Browne, Assistant Principal and Head of Work Related Learning and Industry Relationships said: 'Normally there would be a celebration event held in London but, due to Covid restrictions, our students watched a live on-line Starpack Awards ceremony. After the event I told them how delighted I was at seeing their work showcased at such a prestigious event. They should be extremely proud of this achievement as, not only did they submit some highly imaginative design solutions, they also beat some of the very best design graduates in the country. They are highly creative, imaginative and, now, award winning Product Designers.'