TCA student's TV appearance in support of bereavement charity for Armed Forces children
11/11/2020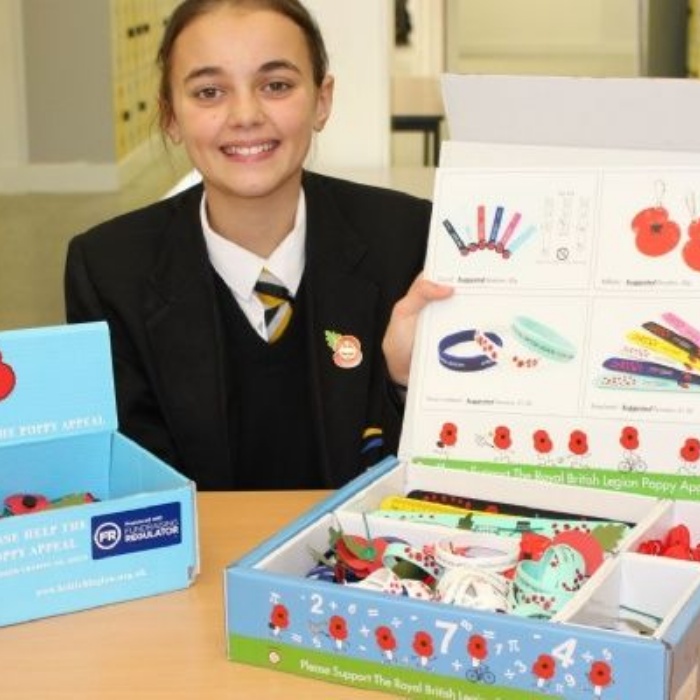 A Year 7 student, from Thomas Clarkson Academy, whose dad was killed while serving in Afghanistan was interviewed on Good Morning Britain about her family's charity which supports bereaved Armed Forces children.
Brooke Scott appeared on the show with her mum, Nikki Scott, who set up Scotty's Little Soldiers after Brooke's dad, Cpl Lee Scott, died in 2009. Nikki saw the devastating impact on their two young children and wanted to help others in the same situation.
The charity, through its mission to #HelpTheirChildrenSmile, offers a wide range of support to bereaved children and their families, including professional bereavement counselling, fun activities such as holiday breaks and group events, gifts at important times of the year and personal development assistance through educational grants.
Brooke and her mum backed a national campaign for people to stand on their doorsteps for the two-minute silence today to pay their respects despite the lockdown.
Brooke has also been helping to sell poppies and other poppy merchandise in school.
She spoke to GMB presenters Piers Morgan and Susanna Reid about what Remembrance Day means to her and her family:
Brooke said: 'For us, we remember my dad every day. I have a memory box and a drawer in my room with his things in, like an iPod which still has his music on, and lots of pictures on my wall. The charity does a lot throughout the year but we try and do even more around Remembrance Day
because this is the time that everyone remembers.
'Remembrance Day means a lot to me because people stand and remember people like my dad and the sacrifice they have made to try and help other people have a good life.'
It's not the first time Brooke has appeared on Good Morning Britain and she has also featured in national newspapers and magazines.
Click here to read a Mirror article featuring Brooke.
Brooke filmed this video to encourage schools to raise funds for Scotty's Little Soldiers: