Trust schools mark Anti Bullying Week
19/11/2020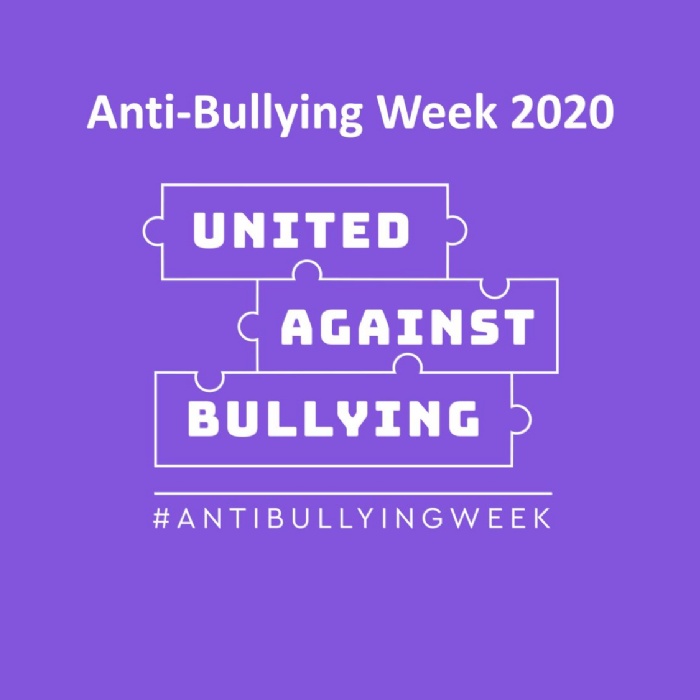 Several of our Trust schools are running activities, workshops and assemblies to mark Anti Bullying Week.

The event, run by Anti Bullying Alliance, takes place throughout this week, and it kicked off with Odd Socks Day for people to show their support.
The Anti Bullying Alliance said: 'Bullying has a long lasting effect on those who experience and witness it. But by channelling our collective power, through shared efforts and shared ambitions, we can reduce bullying together. From parents and carers, to teachers and politicians, to children and young people, we all have a part to play in coming together to make a difference. We're all a piece in the puzzle, and together, we're united against bullying.'
Beanfield Primary School is having an Acts of Kindness week and has nearly reached its goal of 300 acts of kindness on the 'KindnessOMeter'. Each teacher has coloured tokens which are given to children who do kind things this week. These are then collected and the total is announced each day. Staff are also encouraging each other with small gifts or acts of kindness taking place throughout the day. To see photographs from Beanfield Primary School click here.
Compass Primary School had a whole school assembly and supported odd socks day. It also linked readings in assemblies to anti bullying themes. Students made their own anti-bullying superhero and paper chains. To see photographs click here.
Corby Business Academy took part in Odd Socks Day and students will also be focusing on the issue in their tutor times.
Corby Technical School has a week-long programme of planned activities It had a whole-school broadcast about the initiative, then students learned how to be an 'upstander' rather than a bystander. Other topics include 'what is banter' before students make their own colourful pledges today (Thursday) with the week being rounded off with Odd Sock Day tomorrow. To see photographs click here.
Oakley Vale Primary School has been doing activities including making posters. To see photographs click here.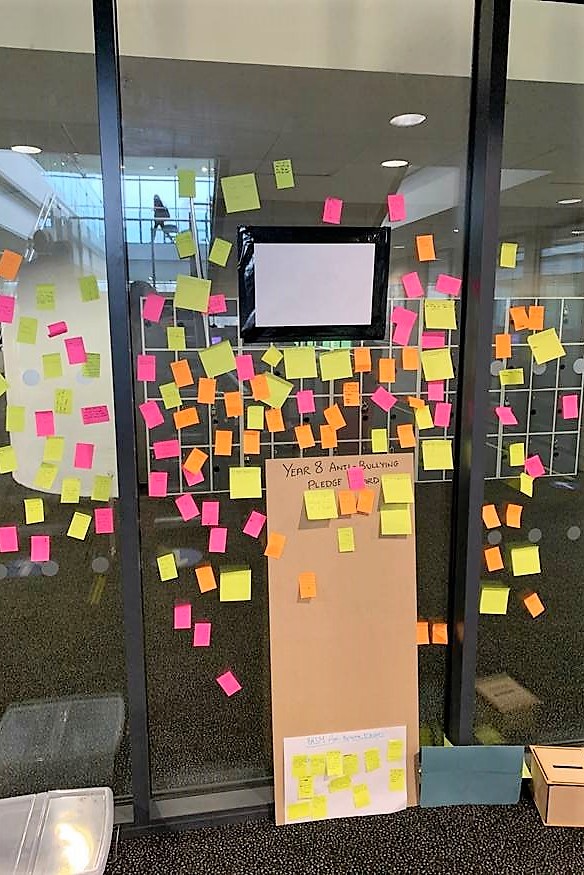 Kettering Science Academy students have been posting pledges on an anti-bullying board. The Year 8s were asked to make pledges to show how they intend to support the anti-bullying campaign. The pledges will be displayed in a collage. See photo right.
Well done to everyone who is supporting the Anti Bullying Week and spreading acts of kindness.
To visit the Anti Bullying Alliance's website click here.