Peckover students simulate digestive system
22/01/2021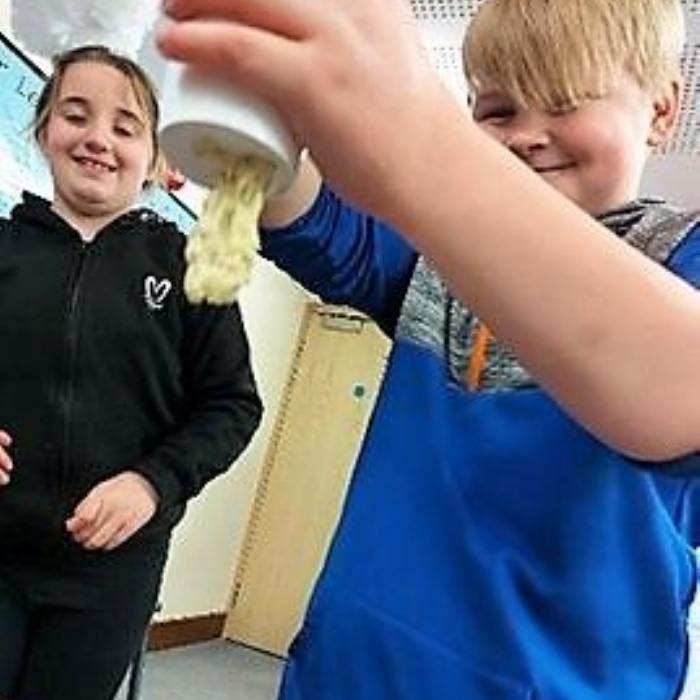 Year 6 students at Peckover Primary School simulated the digestive system using tights, a zip lock bag and food as part of their lessons on the body and healthy lifestyles.
Teacher Becky Suckling said: 'The students used bananas and bread for food, added water to represent saliva, then juice to represent acid. This was churned up in a zip lock bag to represent the stomach, then squeezed through tights as substitute intestines. After passing the food through the entire 'digestive system' they ended up with the final waste product!
'This was a one-off lesson learning about how the digestive system works. It's such a tricky system for them to understand, so I thought I would do it practically too. It took them about 25 minutes and they were all quite disgusted with the fact that all of that goes on inside their bodies although they certainly enjoyed it!
'It was a visual way for them to experience and experiment with it. As a follow on they will be learning how to keep their bodies working well, as we will be discussing the benefits of vitamins, eating healthy food and taking part in exercise.'
To see a gallery of pictures click here.