Trust staff attend first aid training
02/12/2021
Staff from across our Trust schools have taken part in socially distanced first aid training.
The emergency first aid at work course, facilitated by Nigel Barrett, is running for four day-long sessions at the Trust Central Team office at Brooke Weston Academy.
It covers life support, choking in adult children and babies, minor wounds, breakages and dealing with unconscious patients and putting them into the recovery position.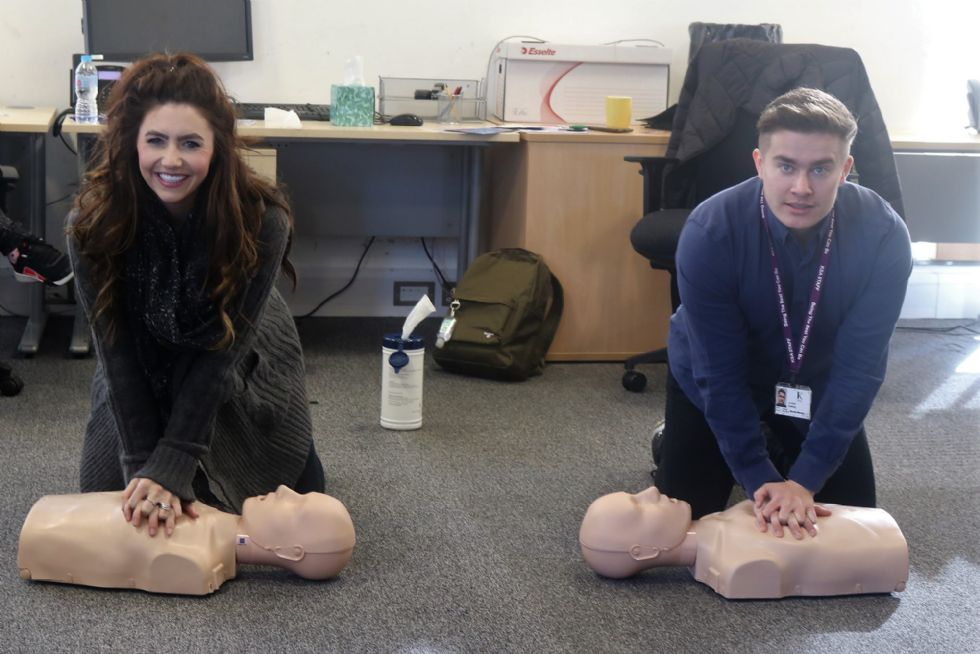 There are six places on each course and those attending the first Thursday session comprised Kelly Herbert, Head of Year 9 at Corby Business Academy, Shannon Sutton, PE teacher at Corby Business Academy, Joshua Golding, science teacher and Assistant Head of Year 9 from Kettering Science Academy, Taylor Lapsley, teaching assistant at Oakley Vale Primary, Yassine Elhasbaoui, Head of Year 10 at Corby Business Academy and Hannah Moore, HLTA and pastoral support at Gretton Primary Academy.
Mr Barrett, who also runs the Trust CCF contingent, said: 'It is so important that staff know basic first aid techniques, not only for the school environment, but also to know what to do in everyday situations. The course covers a whole range of scenarios and, in some cases, early intervention could mean the difference between life and death. Staff have been very enthusiastic and it also means that they get to meet and work with colleagues from different schools and settings.'
Ms Herbert said: 'It was a really good course and so relevant. I hadn't done any previous training and I am a hands-on learner so being able to practice on the mannequins was so beneficial. Demonstrating in front of each other was great because you got feedback and could learn from each other. I would 100% recommend doing the training as all the information is really transferable to a school setting.'