Author works with Oakley Vale children on multicultural projects
23/02/2021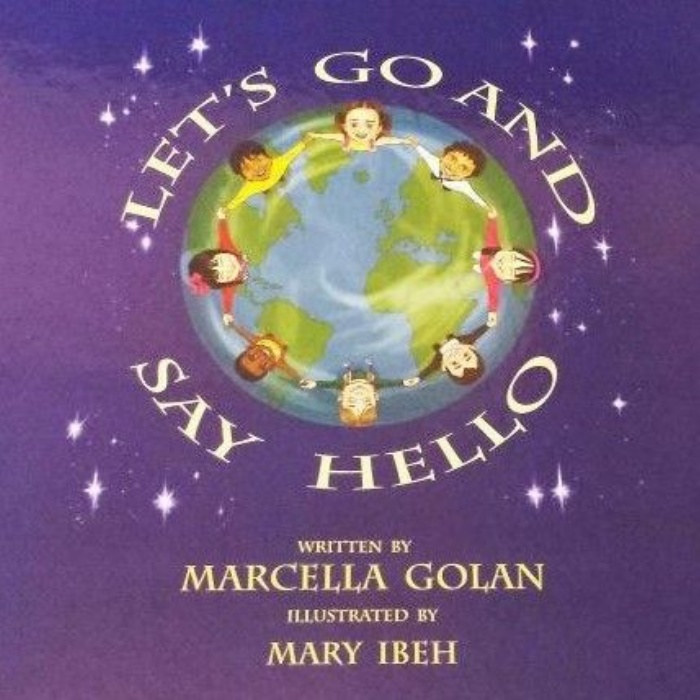 Author Marcella Golan's book 'Let's Go And Say Hello' has been used as the inspiration for a range of work at Oakley Vale Primary School.
Marcella has read her book, which celebrates friendship around the world, via Zoom to children at the school. Each Year Group has been given challenges related to the book and Marcella will give feedback on it and do a follow up video for the children.
Vice Principal Andy Buffham said: 'I got in touch with Marcella via Twitter when she tweeted about her book and we thought how great it would be to use with the children.
'It is wonderful to be able to collaborate with Marcella and have an inspiring author work with the children to encourage them to develop an awareness and understanding of people and cultures in their community and the world around them.
Marcella has recorded individual book reading and challenge videos that she sent me for each class.'
Reception children are using handprints to create different flags while those in Year 1 are learning to say 'Goodbye friend' in different languages. The Year 2s are creating their own page for the book about the Maasai in Kenya. Year 3 students are writing stories about journeys while those in Year 4 are comparing electricity in Kenya and Malawi. The Year 5s have been challenged to create travel brochures while those in Year 6 are investigating natural disasters and the impact of humans on the environment.'