Re-opening of schools - letter to parents/carers and students
23/02/2021
Re-opening of schools - letter to parents
Dear Parents/Carers and Students,
The Prime Minister has announced that schools will re-open from 8th March.
For primary schools this means all children will return on that Monday.
For secondary schools, there will be a phased return by year groups over the course of that week in line with Government guidance. Brooke Weston Academy and Corby Technical School do not return from holiday until 15th March. Both schools will use the first week back for a phased return.
Schools are fine-tuning their re-opening plans and updating their risk assessments this week. These will be further informed by any further Government guidance that is released. You will receive further information about the arrangements for your child's return to school early next week, or by Friday 12th March for Brooke Weston Academy and Corby Technical School.
Secondary lateral flow testing for students
By the end of this week parents of secondary-age students will be sent a consent form for lateral flow testing. Please sign this and return it to school immediately. Although testing is voluntary, we strongly encourage you to do this. Your child can take three tests at school during the first two weeks back and help us to keep school as safe as possible for everyone. Further details of the testing process are included with the consent form. There will be no lateral flow testing of children in primary schools.
We are delighted to be welcoming our children back and are really looking forward to seeing everyone again. As always, safety is our top priority. If you have any queries relating to the contents of this letter please contact your school office.
Lastly, thank you for your continued support and understanding during this period.
Yours faithfully,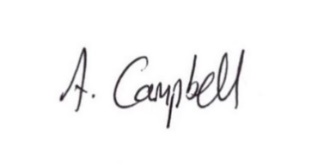 Dr Andrew Campbell
CEO
Brooke Weston Trust