Peckover TA wins Hearts of Gold Award
04/08/2021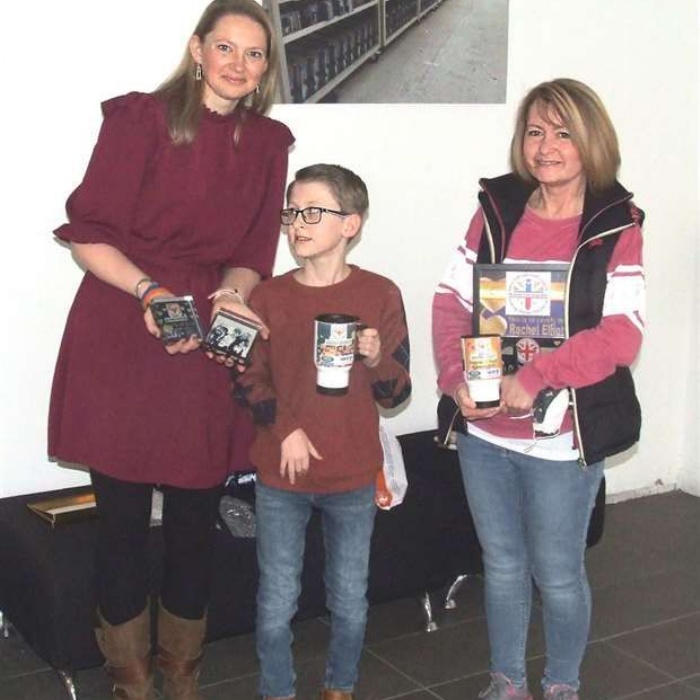 Congratulations to teaching assistant Rachel Elliott from Peckover Primary School who has received a Hearts of Gold Award for her work with a student at the school.
It is the first time ever that the Linking Hands Charity has made the awards, and Rachel was nominated by the family of Finley Dodkin, who has Battens Disease and whom she works closely with.
Finley's parents, Sarah and Ben, nominated Rachel for the award, which is open to everyone in the East Anglia region. Sarah said: 'Finley has two amazing teaching assistants, Rachel and Emma Thompson, and they are both incredible with him and his learning. We specifically nominated Rachel for her work with Finley during lockdown as she went above and beyond creating the work for him.
'As a team Rachel and Emma are amazing. Rachel is an incredible and vital cog in Finley's learning. She has been his one to one for three years and has always been amazing but over lockdown we have seen first-hand how amazing she is and how much time and effort goes into every lesson for Finley.
'Finley lost most of his sight a couple of years ago and struggles with the onset of childhood dementia but this hasn't impacted his confidence, his ability to learn alongside his peers or learning to adapt to a new life and that is because of Rachel.
'She has learnt Braille alongside Finley and has trained herself in all sorts of techniques that allow her to adapt everything within the classroom so that Finley is always included completely. The work over lockdown she produces for Finley every single day is absolutely mind blowing.
'She Brailles his work, records her voice so he can hear her asking questions or giving instructions. She creates tactile resources such as maps and grids and Finley has a variety of activities every single day to keep him motivated, engaged and on a level with his peers.
'She even spends weekends making him tactile games for him to play with his two brothers such as Ludo. Lockdown could have been a difficult and potentially life changing experience for Finley and he could have lost many of his skills taught at school but thanks to Rachel he has improved, excelled and loved it. Thank you Rachel, you really have a heart of gold.'
Linking Hands Charity, which is a self-supported charity offering a range of free services such as bereavement counselling and cancer support, is run by Steven and Linda Schooling from Wisbech St Mary and they launched the awards last month to recognise anyone who has helped others during the pandemic.
Principal Carrie Norman said: 'We are all incredibly proud of Rachel for the care and attention she offers Finley and are delighted that this has been recognised in this award.'
Quotes and picture reproduced by kind permission of the Fenland Citizen.