A Level Results Day 2021!
08/10/2021
Congratulations to all of our A level students across the BWT family!
Our Year 13 students have achieved excellent A level results this year, despite the challenges they have all faced during the last 18 months. It was wonderful to see so many of them in person again today and to see them sharing their success with their families and our brilliant staff.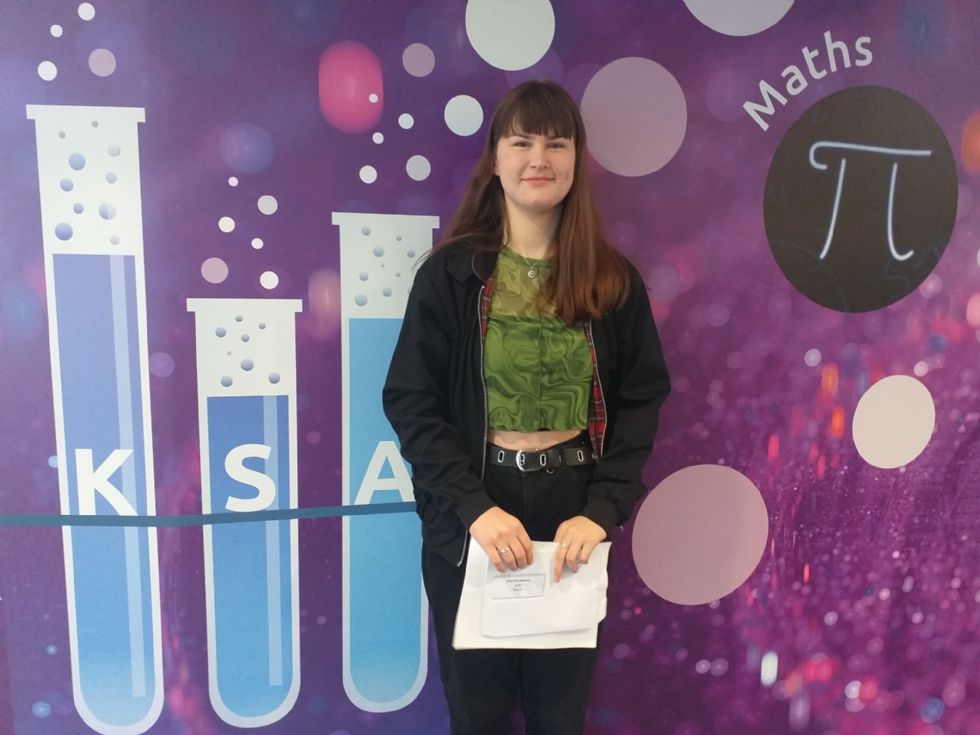 Here are some comments from our proud Principals and details of a few notable successes from individual students across the BWT family.
Tony Segalini, Principal at Kettering Science Academy said: "these results show that we are continuing to make significant progress as a school. I couldn't be prouder of our caring and encouraging school community, which has our students at the heart of everything we do, and we have continued to support them all to be the best they can be."
Richard Scott, Principal at Thomas Clarkson Academy said: "At TCA, we are extremely proud of the achievements of our young people in their A Levels this year, especially when considering the unprecedented disruption to their education in the last 18 months. They have shown resilience and unwavering dedication to overcome these challenges and become confident, ambitious and high-achieving individuals."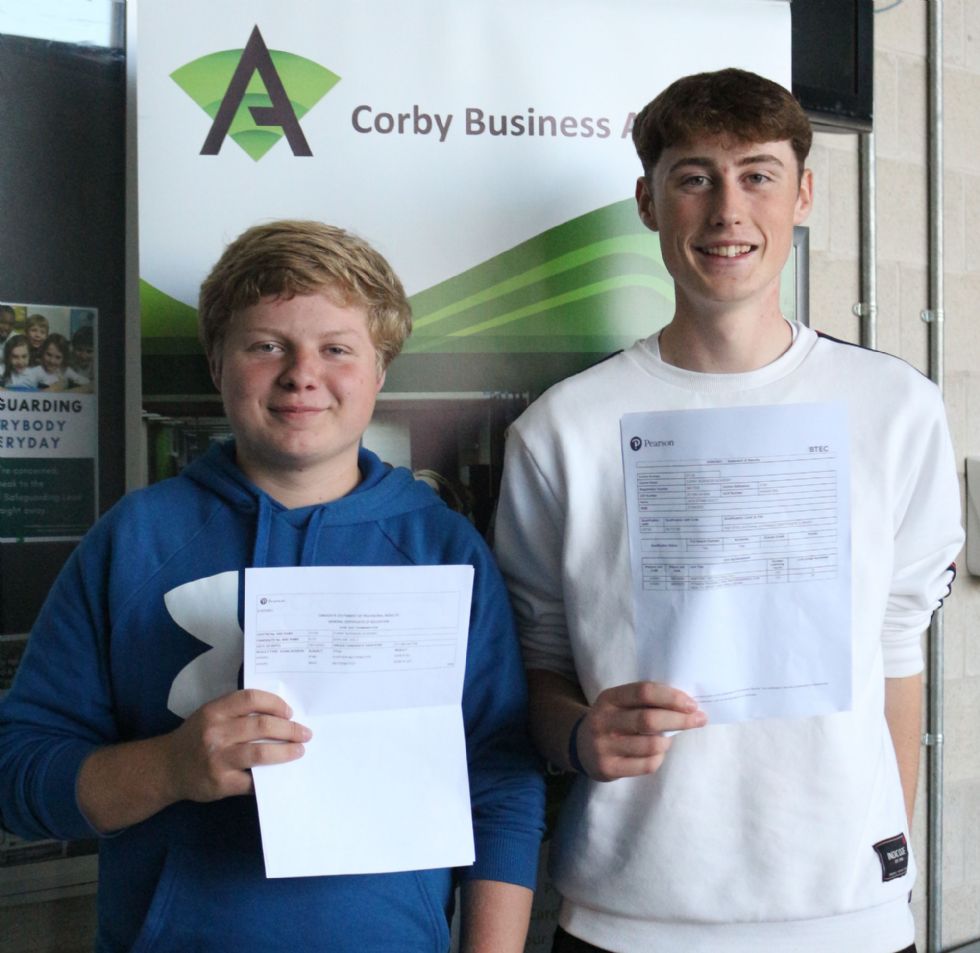 Principal at Corby Business Academy, Simon Underwood said: "We could not be prouder of what our incredible students have managed to achieve, the determination and dedication they have shown over the past two academic years has been phenomenal. Alongside this the student and teacher partnerships have shone through more than ever. I wish all students the greatest success in the next phase of their education."
Shaun Strydom, Principal at Brooke Weston Academy said: "We are very proud of all our students who have worked extremely hard over the past two years. They are fantastic role models for our younger students and should be pleased with their achievements. Our curriculum and dedicated team of staff work hard to ensure our students develop a love of learning as well as the provisions to strive, which has been reflected in their results."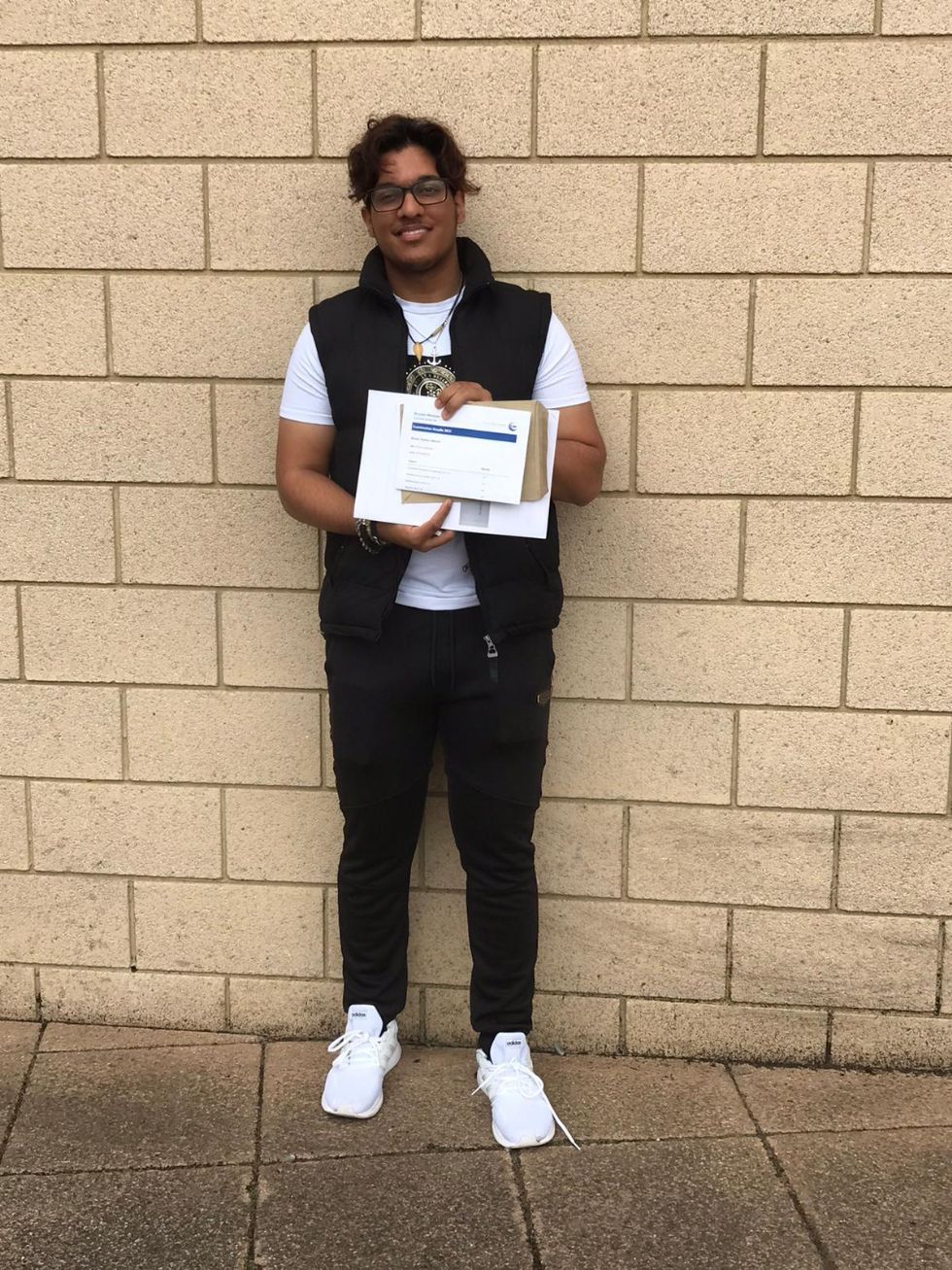 Notable successes
Thomas Clarkson Academy students:
Callum, who achieved A* in Chemistry and Maths and A in Physics is going to Imperial College, London to study Chemical Engineering
Max achieved an A* in English Literature and Sociology and a B in History and is going to continue his studies of English Literature at University of East Anglia
Louise achieved an A grade in English Literature and Sociology and a Distinction in Health and Social Care. Louise's ambition is to be a Primary Teacher and is going to study Primary Education, with QTS in Lincoln, at Bishop Grosseteste University.
Kettering Science Academy students:
Connor Perkis who achieved 5 A*s (Maths, Further maths, Physics, Computer Science, EPQ) is off to University of York to study Computer Science
Sara Dinu who achieved 2A*s and an A (Biology, Chemistry, Maths) is going to UEA to study medicine
Ben Walpole who achieved an A* and 2As (Chemistry, Biology, Maths) is off to University of York to study Chemistry.
Corby Business Academy students:
Jonathan Hartley (A* in Business, A* in Mathematics and an A* in Psychology) is going on to study Industrial Economics at the University of Nottingham
Igor Pereszczako (A* in Chemistry, A* in Mathematics and an A in Biology) will go on to study Medicine at University of Anglia Ruskin
Joe Shirlaw (A* in Mathematics, A in Physics and B in Further Maths) will continue his studies in Mathematics at the University of Birmingham
Jozef Balogh (A in Biology, A in Chemistry and an A in Geography) will go on to study Biochemistry at University of Leicester.
Brooke Weston Academy students:
Top performing students include Matthew Leer, Matish Parmar, Kacper Wieckowski and Aleksa Trkulja, who collectively achieved twelve A* grades.
Matthew is off to the University of Bath to study Architecture,Kacper is going to the prestigious University of Cambridge to study Natural Science, and Matish is going to study Mechanical Engineering at the University of Warwick.
Luca Fargolni is starting a degree apprenticeship with Greencore – this is a technical apprenticeship with a local food company.
Ellie Mulligan has been accepted onto the Flying Start degree with Pricewaterhouse Coopers (PWC) and will be completing her Accountancy Chartered exams alongside her degree.
Please check out the BWT and individual schools' Twitter feeds where you will hear about more great success stories for our students.
@BWTrust
@CorbyBusinessAc
@TCAWisbech
@KSAcademy1
@BWAcademy2016