Brooke Weston Trust academies show their support for mental health and online safety ​​​​​​​​​​​​​​
02/08/2022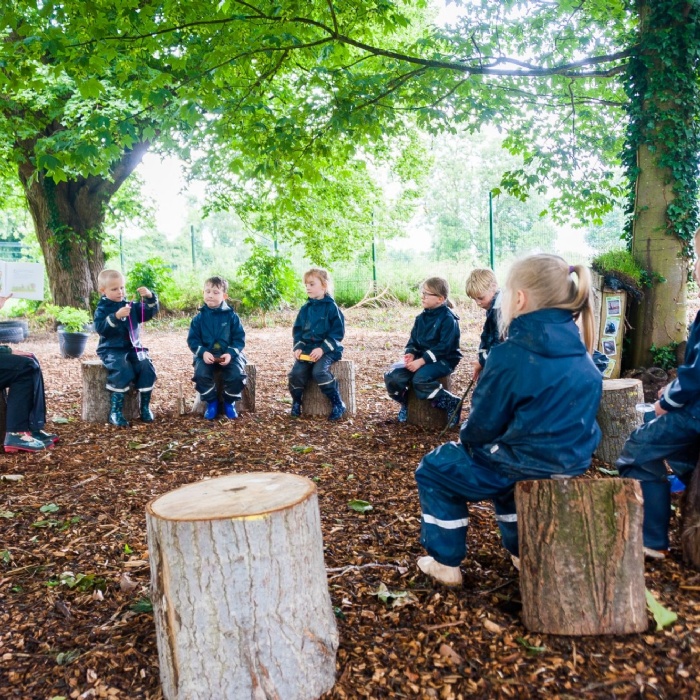 Pupils and staff across Brooke Weston Trust have been showing their support for Children's Mental Health Week and Safer Internet Day.
First launched in 2015 by Place2Be, Children's Mental Health Week was set up to help shine a spotlight on the importance of children and young people's mental health. The theme for this year's initiative which was held from the 7th to 13th February was 'Growing Together', aimed at helping young people grow emotionally and finding ways to help each other grow.
Held on 8th February 2022, Safer Internet Day coincides with Mental Health Week. The day is celebrated globally to promote the safe and positive use of digital technology for children and young people, and to inspire a national conversation about using technology responsibly, respectfully, critically, and creatively.
At Peckover Primary School, pupils participated in a fundraiser for 'Dress to Express Day'. Pupils came to school dressed in either their favourite colour or a colour that represented how they were feeling that day, encouraging them to express their emotions.
Throughout the day, pupils participated in a range of mental health awareness activities and completed a group dance to the song 'Happy' by Pharrell Williams. All proceeds raised from the day were donated to the mental health charity Place2Be, which help to raise awareness and support for families of children struggling with their mental health.
Rhiannon Bligh, PSHE Lead for Peckover Primary School, said: "We loved being able to participate in such a worthwhile cause and help to reduce the stigma associated with mental health. The sooner children are exposed to this, the easier it will be for them to open up and talk about."
The school also showed their support for Safer Internet Day by preparing lessons and resources using platforms such as Childnet, National Online Safety, PiXL, Jigsaw and Purple Mash. The day will support the ongoing work that the school cover in the area of online safety throughout the year.
Esther Fletcher, Interim Vice Principal at Peckover Primary School, said: "We want to ensure that our children are fully equipped with the knowledge and skills to keep themselves safe in this digital world. Online safety is something we want our pupils to feel able to discuss in school and to be part of normal practice.
"The online world is an exciting and inspiring place for our young people and we aim to support pupils to minimise and manage the risks, with parents also receiving information to continue the learning as a family at home."
At Oakley Vale Primary School, the school have been using their weekly PSHE sessions to hold class discussions around mental health, self-regulating emotions and how they can look after themselves. To support this work, pupils have also been looking at 'My Hidden Chimp', to allow children the opportunity to understand their actions and emotions in more detail.
Alongside this, the school have been supporting parents and pupils with staying safe online, through sending out weekly parental help guides from the National Online Safety (NOS) website, holding parental drop-in sessions to inform parents how to set up parental controls on their children's devices and organising workshops that teach pupils how to act responsibly online as well as the dangers they could face, resulting in the school recently receiving a NOS Certified School Accreditation.
Steph Cross, Computing Lead and Year 5 Class Teacher at Oakley Vale Primary School, said: "We are keen to support parents and pupils with looking after themselves mentally, as well as keeping them safe and responsible online. These strategies have helped our pupils to take better control of their actions, regulate their emotions better and provide a safe and positive learning environment for all."
At Gretton Primary School, pupils joined in on the 'Time to Talk' day, one of the nation's biggest mental health conversations. Over the course of the day, pupils took part in a range of activities and learnt more about how we can look after our mental health.
The school have also participated in other initiatives throughout the year such as 'Hello Yellow Day', where pupils dressed in yellow, participated in learning activities and raised money for 'YoungMinds', the leading mental health charity for children and young people.
For Safer Internet Day, KS2 pupils have been making information leaflets that describe how to stay safe online, to then be distributed around the school and encourage safe online behaviour.
Jane MacDonald, Principal at Gretton Primary School, said: "At Gretton, we like to promote the importance of mental health and online safety all year round, as the most important thing for us is giving our pupils a platform to open up to us and know that there will always be someone there to listen to them."
At Beanfield Primary School, pupils took part in several activities throughout the week such as wearing 'what makes you happy Wednesday', morning meditations and 'Catch Me Being Kind'.
Sarah Fleming, Safeguarding and Behaviour Manager at Beanfield Primary School, said: "Our pupils have been taking part in a meditation or yoga class each morning. This has helped to boost their moods, so they start their days with an improved focus and better productivity levels.
"We have also introduced a 'Catch Me Being Kind' initiative where once a day, each class teacher sends a pupil from their class to the wellbeing office for a prize. A pupil is chosen for recognition of doing an act of kindness, which we use to help promote positive relationships with their friends, family and classmates."
James Down, Trust Safeguarding Officer at Brooke Weston Trust, said: "Our schools have a responsibility to care for children, young people or vulnerable adults to ensure they are protected from harm inside and outside of the classroom.
"At Brooke Weston Trust, we believe in the importance of safeguarding and are proud of our schools for supporting these initiatives and creating an atmosphere where all our students can feel secure, valued and listened to."